Today we'll show you how to disable or turn off sound on Instagram stories.
To compete with Snapchat, Instagram launched 'Stories.' They allow you to post images and videos to a feed that disappears after 24 hours. Instagram stories are classified into three types: 'Moments,' 'Photo,' and 'Video.' 
Instagram might be the most liked social media platform among all others. That's why more people are looking for ways to grow their Instagram followers. But what most people don't know is that there's a little trick on how to turn off the sound on Instagram stories.
We are sure that you will find this information useful. It can help you grow your followers. You can also use it to increase your engagement.
To turn off sound on Instagram stories and posts, just follow our steps, and you'll be able to do this in seconds.
Also checkout- How to change Instagram Location Settings
Table of Contents
Guide to Turn Off Sound Instagram Stories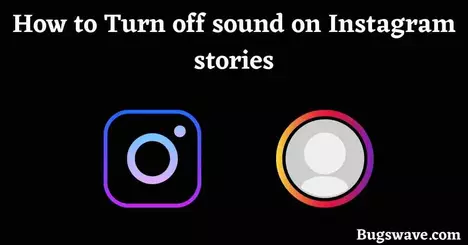 Have you noticed an unwanted sound in your video? Fortunately, you can quickly and easily take any audio out of your video before publishing it to Stories.
There is no need to download any third-party app in this step, all the steps are to be done in Instagram's stories section.
You will discover how to disable the sound in Instagram Stories videos in this article. Just follow these guided steps wisely and it'll help you in solving your problem.
Follow the below steps to turn off sound on your Instagram stories:
● First of all open Instagram on your phone
● Now Click on the + symbol at the top of your Instagram profile page.
● Here From the pop-up menu, select the Story option.
● Now you can Make a video recording or upload one from your camera roll.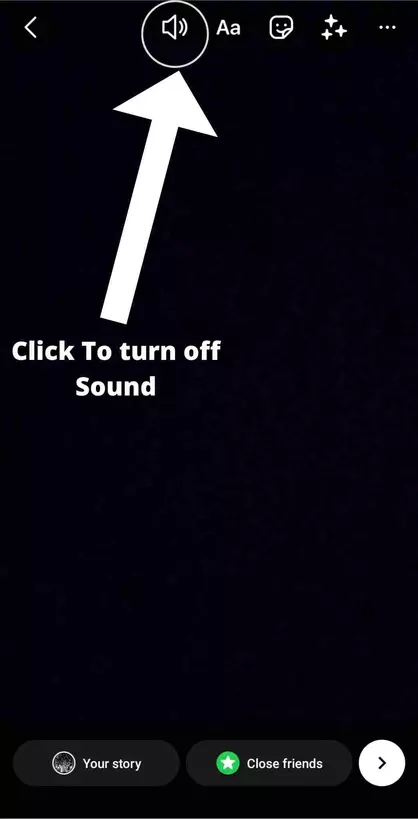 ● At the top of the screen, locate and press the audio speaker symbol. You've muted the sound in your video, as you can see.
● In your Story video, you can also different effects, stickers, draw, or write.
● When your video is prepared, Simply share it with your Stories by clicking the Send to button in the bottom right corner.
How to turn off sound on Instagram posts?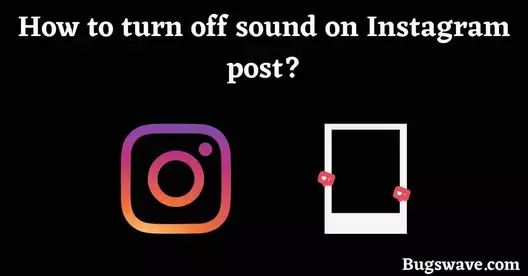 People always put sound effects in their posts to make them more appealing and catching. But some users who view their posts do not like them.
Suppose you are going to post a new post on your Instagram handle and the post has a sound in it and you don't want that sound to be uploaded along with the post.
So to do this we are here to tell you about it. Just follow our steps one by one and this will help you to remove sound from your post.
● Just open Playstore or app store.
● And download any third-party video editor, it can be a popular video editor.
● Now edit the sound of your video in that app (Select the 'Mute' option in the sound to turn it off permanently).
● Now download it from that app after editing is done.
● Now you can post it on your Instagram and has no sound in it.
Now If you are one of those users who doesn't like any sound on the post you are viewing and want to turn off the sound from that post you are viewing, then we'll help you out with this situation.
You just have to follow our steps and this will definitely help you in turning off the sound from any post.
● Open your Instagram account.
● Go to the post whose sound you want to turn off.
● Then select the speaker option at the bottom of the post to turn off the music playing behind.
Video Guide: How To Turn On And Off Sound On Instagram Stories
Conclusion
We hope you enjoyed our blog on how to turn off sound on Instagram stories.
Obviously, these are some of the easiest tasks for some users who use Instagram on a daily basis but it might be difficult for those who are new to this world of social media or Instagram. 
These stories function somewhat similarly to Snapchat stories. If you have any other questions regarding Instagram Stories Just Comment done, We will answer you as soon as possible.
Frequently Asked Questions
How to turn off sound on Instagram video posts?
To disable the sound on an Instagram video post Simply press the sound sign in the center of the screen. As with Stories, the icon will transform to an "X," and a pop-up will appear indicating that the audio has been switched off.
How to turn off sound on Instagram reels?
You can turn off sound when watching reels from your Instagram feed by tapping the screen. While a video is playing, you may also activate the sound by clicking the volume controls on your phone.
How to turn sound on Instagram on iPhone?
When watching reels you can turn the sound on Instagram on your iPhone by tapping the screen. If you tap on a reel from your feed, you can toggle the sound on or off by tapping anywhere else on the reel while it is playing.

Hello, Myself Rana, the founder of Bugswave.com, where I assist others with their technological problems and guide them through the process of resolving them.
Share with others