Today we will show you how to download TikTok videos without posting them or save TikTok videos in the gallery without posting them.
TikTok is a fantastic app that allows people to post short videos as well as watch videos that others have posted.
According to a Wallaroommedia report, Tiktok has more than one billion users and has been downloaded more than 200 million times in the United States alone.
However, there could be a variety of reasons why you would want to download videos from TikTok. Perhaps it's a video you don't want others to see, or maybe it's a video you want to use again in a different format.
This blog will take you through the step-by-step process of downloading TikTok videos. And you may also want to know How to Request to Join a Live on TikTok.
Table of Contents
Can I download the TikTok video without posting it?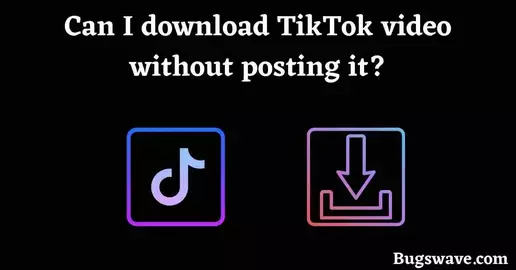 Yes, you can do it; however, you must follow some steps in order to solve your problem.
So as we said that it is possible to download a TikTok video in the gallery without posting it, here the posting means, not everyone knows about that video which indicates that the video must be private and should be downloaded too.
Now there is a lot more to this topic we are going to make it as simple as we can to serve you
simple and fresh content that can help you in solving your problem.
How to download a TikTok video without posting?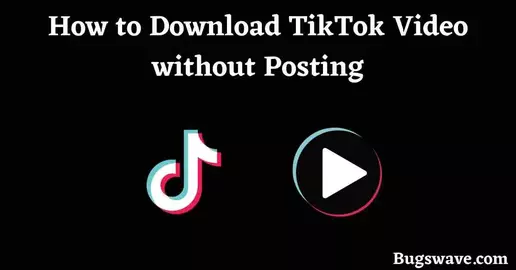 So as we already know that it is possible to download a video from TikTok without posting it publicly we have to post it somewhere to download it.
So here we have a trick post that video privately so that no one can able to see that video except you.
So follow the steps wisely and it'll solve your problem.
The main motive of that article is to download the video from TikTok without knowing everyone that we have posted something.
So if the motive of this article is clear to you, then we can proceed with our steps.
● First of all Open your TikTok mobile application.
● Tap on the + icon at the bottom of the screen to make a new video so that we can download it.
● Now you can record a new video here or select a video from the gallery by just clicking on the upload button right after the record button at the bottom.
● After doing this click on the check button and then Tap Next to proceed.
● Here you can type any caption for the video if you want to otherwise do some changes that we are going to recommend to you.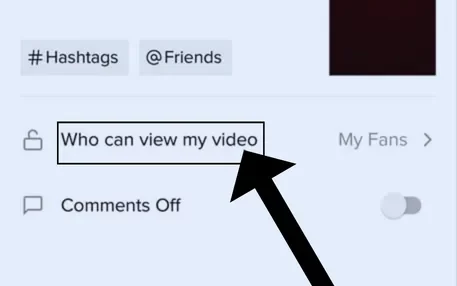 ● Tap on the "Who can view this post" option and make it private instead of public. Doing this will not let anyone see your video even if you post it.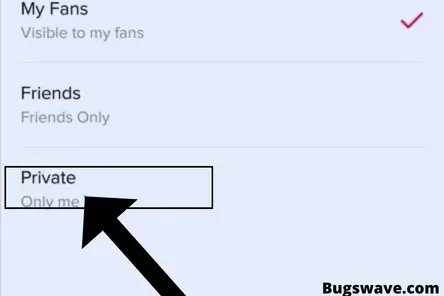 ● Now tap on the "Post" option at the bottom of the screen to post this video privately.
● Now, this video will be posted privately, just go to your profile and go to the private video section denoted by the Lock icon.
● Here you can see all your privately posted videos and tap on the video that we have posted now.
● Now click on the 3 horizontal dots and then tap on "Save Video" and it's all done, that video will be saved in your gallery and no one knows about it.
Video Guide: How to save tiktok draft video in the gallery without posting
Conclusion
TikTok is a video-sharing app that allows you to send short video clips to your friends and family. The app is extremely popular, with over 1 billion people worldwide having downloaded it.
Many people, however, want to download TikTok videos without posting them. As a result, we've created this article to assist you.
If you have any further questions about the Tiktok video, please leave a comment and we will respond or post a new article to resolve your issues.
Frequently Asked Questions
How to preview TikTok before posting?
When you select the "Preview" option in the composer's menu bar, TikTok will display a preview of your clip before you submit it.
This preview includes overlays of your caption text and the right-side function buttons.
How to save a tiktok video in the gallery without posting it?
To save TikTok movies to your camera roll without posting them, you must provide TikTok access to your phone's gallery. Now, in the lower right corner of your screen, click the share (arrow) button, which is to the left of the likes and comments buttons. Then select "Save video" or "Download" from the menu.

Hello, Myself Rana, the founder of Bugswave.com, where I assist others with their technological problems and guide them through the process of resolving them.
Share with others