Are you seeking the best answer to "What is Dirac control service"? Then you have landed on the right website for it. In this article, we have answered all your queries about this service.
Dirac is an audio technology company that produces digital audio solutions for speaker or smartphone companies to enhance their sound quality through high-tech sound optimization software.
We all know speakers play a unique role in every smartphone, and it's a cherry on top when they have excellent sound quality.
So many processes run in the background of a smartphone to make it function properly. Similarly, software by Dirac (an audio solution company) runs in the background to make the sound of a smartphone function properly.
If your phone is showing you the Dirac control service on it, then it is clear that the Dirac company controls your smartphone's sound.
Now, let's talk about this service in more detail. So stay tuned for this article.
Table of Contents
What is Dirac control Service?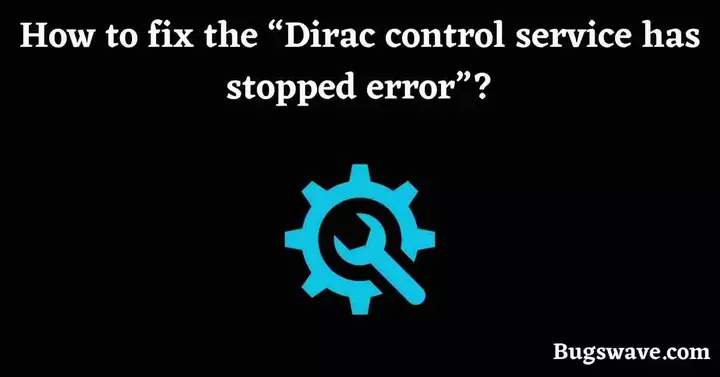 Dirac Control Service is a system service on some Android devices that handles sound quality and optimization on those devices. It helps deliver a better and crystal-clear sound to the speakers of your smartphones through its audio solutions.
Dirac has teamed up with great headphone and speaker brands to achieve an optimized sound from their miniature speakers. Simply put, it's a company that handles the sound quality department of a speaker and delivers a crystal-clear and realistic sound.
Dirac control service is only available on a few Android smartphones like Oneplus, Realme, Huawei, Oppo, and Xiaomi.
In this list, most brands are under BBK Electronics Corporation, a Chinese tech company. It means that every smartphone brand under BBK Electronics has this service.
You can also adjust the audio tuner in your device's settings to optimize the sound quality to your liking. There are many options to customize the quality, for example:
You can adjust the equalization settings to make it sound more balanced.
It automatically adjusts the sound according to the surrounding noise.
It concludes that the Dirac control service is helpful for your device's speakers and makes their sound richer.
Is Dirac control service safe?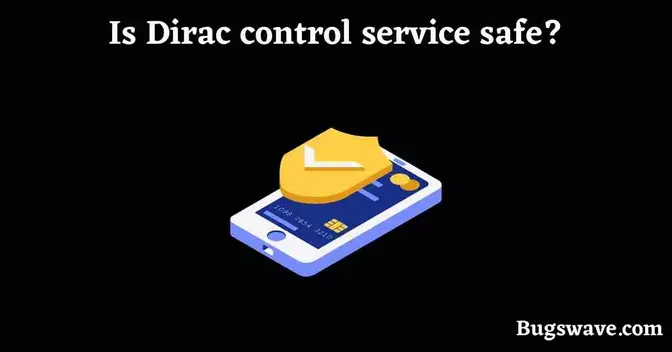 Yes, the Dirac control service can be considered safe, as it only helps you get enhanced sound quality on your device.
This service comes pre-installed on many Android devices, so it can be considered safe and secure, as all the pre-installed services in Android undergo several security checks and certifications.
How to fix the "Dirac control service has stopped error"?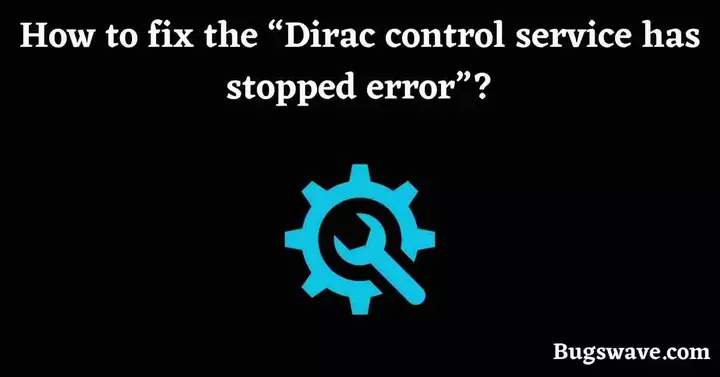 Here are some proven methods to fix this "Dirac control service has stopped" error.
Restart your device: Not restarting your device for a long time can cause glitches in your Android operating system, so it's good to reboot it every week. Sometimes, your device needs a rest, so rebooting helps it settle down for some time and regain its potential.
Install the latest update: Check if any software updates are available on your device. If it's there, then install it. In several cases, not installing the latest software update causes many irritating glitches on a smartphone. Similarly, this error could be due to not installing the software's latest features.
Disable the Dirac control service: Disabling and enabling it again can fix this error, so to do this, go to Settings > Sound & Vibration > Sound quality & effects. Tap on the Dirac Audio Tuner and turn off the switch.
There can be many reasons why your device is showing this error message. One of the most common reasons is bugs in newly installed updates.
If you have recently installed any software updates on your device, this might be the reason for this error message. In this case, there is nothing much to try; just reboot your device.
If the problem gets resolved, it's perfect; otherwise, you must wait until the new update comes from the company.
Conclusion
That was all about this article; we hope you liked it and learned something valuable from it. At last, so many services run in the background of a smartphone and make it function properly.
So don't unthinkingly deactivate any of them because it can cause problems with your operating system and might affect your device's basic functionality.
If you have any questions about this article, leave your thoughts in the comments section. Thank you!
Related FAQS
Can I get the Dirac Control Service on any Android device?
Dirac Control Service is typically pre-installed on devices through manufacturer partnerships. If your device doesn't have it, you may not be able to get it.
Can I view the running system services on my Android device?
Yes. You can see running services by navigating to "Settings" > "Developer Options" > "Running Services."

Hello, Myself Rana, the founder of Bugswave.com, where I assist others with their technological problems and guide them through the process of resolving them.
Share with others