Today we will show you How to Fix the "Video Resolution not supported at this time" TikTok error.
TikTok as we know brings the most efficient feature of Reels to us and makes it viral all over the world.
Almost all smartphone users use this app for their entertainment and stress relief of course because of the talented video creators of this platform.
The most engaging application that has been made is TikTok and from this, all the other social media platforms started using this 30-sec video format on their respective platforms and have earned a lot from this.
In today's topic, we're discussing the problem of resolutions not being supported. So, what's the cause, and how can we solve it? Let's find out. First of all, we should know why this is happening.  You can also read our post about how to download TikTok Video without Posting.
Table of Contents
Why does "TikTok say video resolution not supported"?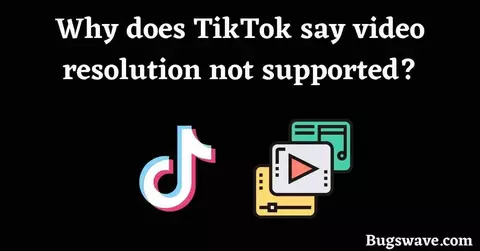 If your video resolution is not supported on TikTok, it's sometimes because of the format you're using. See our blog post that goes into detail about the difference between the possible resolutions you can use and what they look like.
This way, you'll be able to find the right resolution for you to use and avoid that message.
So whenever we try to upload a video on TikTok then a message appears that says "Resolution not supported at this time" which means that the particular resolution that you are trying to upload cannot be uploaded at this time.
Because the recommended video resolution on TikTok is 1080p, if you go above that resolution, it will not let you upload.
But if you have to upload that video at any cost, then you have to use our recommended ways from which you can quickly solve your problem.
3 ways to Fix TikTok video Resolution Not Supported At This Time Error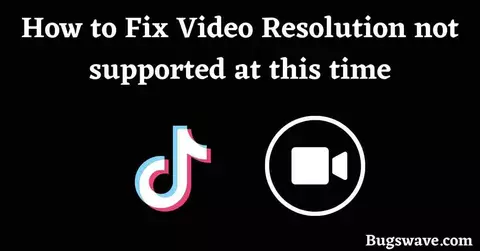 Using these methods, you can let your content be uploaded on TikTok. Use one of these methods that you find helpful and easy for you. So let's get into our ways without wasting any time.
1. Use the Recommended Resolution
This is the method that says to compromise with your quality of content, if you agree then you can use this method.
In this, you just have to stay within the limits of resolution that the app has recommended to you which is 1080p resolution. If you are OK with this and do not find the resolution a big change then you can go with this.
To upload that video, you can reshoot that video or you can use the second way to decrease the quality of the video so that it will come under the recommended quality options.
2. Use a Video Converter to Convert the Resolution
If the app is showing you this message then obviously your video is above 1080p and close to 4k so for this, you have to go to any online video quality converter and downgrade your video quality from 1080p to 4k.
After this again try your video to upload on TikTok.
You can also use apps such as 'Inshot' to do so and this app is easily available on Appstore and Playstore.
There is not much to do in this app, just download it and open it. Go to the Video section and pick the video which you want to upload. Now just tap on the 'Save' button and save that video by selecting 1080p and you will be able to convert the quality of your video.
3. Contact TikTok Support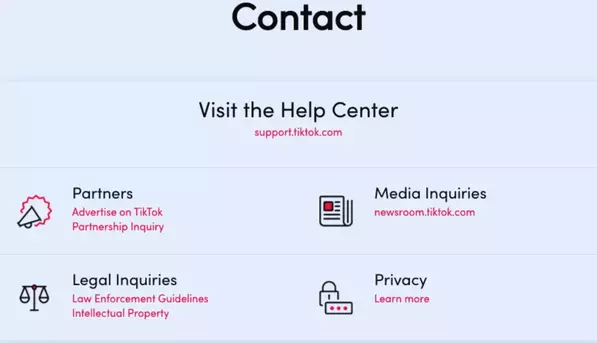 Now if you still want to go with your high quality then, you should contact TikTok support, and their team can help you out, and maybe they even give you permission for uploading your content with higher resolution with some conditions.
Video Guide:
Last words
We hope that you enjoyed reading our blog about how to fix "Video Resolution not supported at this time" on TikTok.
Many people are having issues with the resolution of their videos and want to know how to fix the resolution of TikTok videos, which are not currently supported. So we wrote this article to help those people.
We want to thank you for taking the time to read our post, and if you have any questions or concerns about this article, please comment down your thoughts.
Frequently Asked Questions
How to change video resolution for TikTok
TikTok supports two video resolutions: 720p and 1080p. Simply go to the settings menu and select the desired resolution to change the resolution of your video. Keep in mind that changing the resolution will cause your video's file size to change, so you may need to adjust the quality settings accordingly.
What to do when video resolution is not supported on TikTok?
When TikTok says video resolution is not supported at this time, you just need to change your video resolution to recommended resolution by tiktok. You can use any video editing software for this.

Hello, Myself Rana, the founder of Bugswave.com, where I assist others with their technological problems and guide them through the process of resolving them.
Share with others