In this article, we will share information about the system tracing app on Android phones. It is mainly seen in Samsung, Realme, One Plus, and Oppo smartphones.
We will provide you with the best possible knowledge about this system tracing app so that there will be no doubt left.
Making a smartphone involves several complex tasks to ensure that every user gets its proper usage. Sometimes, there are common apps that help developers and the company itself.
The best example of it is the system tracing app. This app assists developers in tracking their apps to determine whether they contain bugs. You may also like What is com.android.keychain on my phone.
Let's talk about this in more detail.
Table of Contents
What is system tracing on my Android phone?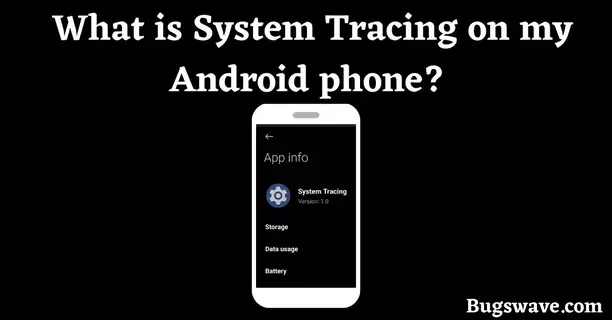 The system tracing app records traces and makes a system report on your device, and the results of those traces can be analyzed to detect any bug in your app.
Moreover, this app saves system activities to a trace file. This trace file is now held in Perfetto format. Apart from that, this feature is only available for devices running Android 10 or later.
However, trace files are saved in "systrace" format for devices running on earlier versions.
This app also helps company developers analyze the data to determine whether their apps are running smoothly or not.
This is profound technical learning, and we always try to keep it simple so that a non-technical person can also understand it.
Our main priority is always to translate technical terms into more simple language. It sometimes seems less authentic, but this aims to reach a wider audience.
The only difference between these two formats is that Systrace works on Android 4.3 and higher, whereas Prefetto only works on Android 10 and higher devices.
Both provide us with a full report in a short period, highlighting some important points such as high power consumption, UI jank, etc.
What is com.Android.traceur?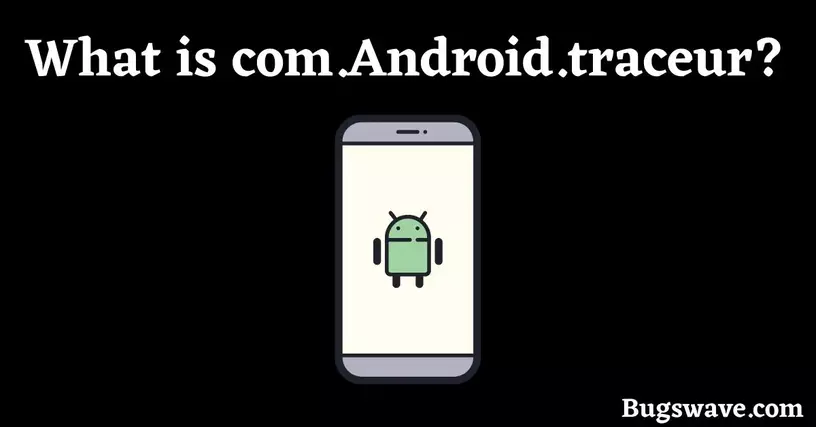 Com.android.traceur is the name of the package file of an app called "system tracing." So, there is nothing to worry about; a package file is something where all the app's data resides and from which it gets operated.
There are collections of codes in a package file. When it comes together, that collection looks like a function and runs on a device.
You obviously could not find this app and package file on your home screen because this is a hidden app on Android. This can be shown in settings by selecting the "system apps" option.
Is system tracing spyware?
No, this is not spyware, virus, or malware at all. This was developed by Android for our convenience.
At least we didn't find it doubtful while researching this topic. We recommend you keep it on your device; this will not harm your privacy or security.
How to delete the system tracing app?
According to the data available on the internet, this app seems to be safe. You can let this app on your devices without concern about safety and security.
But if you still want to delete it from your device, you can do it by rooting it. However, rooting a device is not a safe option. Just take it as an option, not a recommendation from our side.
How To Fix All System Tracing App Errors?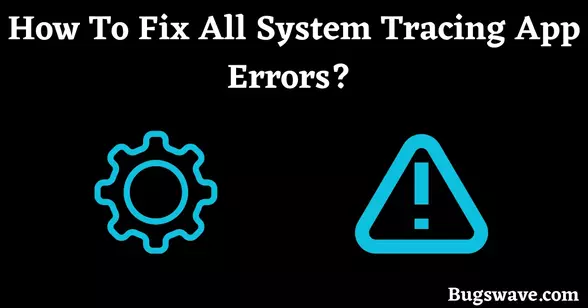 Some people often face errors from system tracing apps, so in this case, follow our guided steps, and you'll be able to overcome all the error-related issues.
Go to your mobile's settings.
Then tap on the Apps option.
After that, select Manage Apps and proceed.
If there are no system apps in the list, click on the three dots in the upper right corner of the screen and select "Show all apps."
Now, search for the "System Tracing" app in the list by scrolling down a bit.
Tap on it and click the "Clear data" option at the bottom of the screen.
Now again tap on the clear data option among the two options that arise after selecting the previous option.
This will surely solve your problem.
Verdict
This was the whole article; we hope you liked it and learned something from it. Make sure that you don't delete essential apps from your device.
Do proper research before moving ahead, because there are several important system apps on your smartphone.
So deleting them wouldn't be suitable for your device. Don't forget to share your thoughts in the comment section.
Also Checkout- What is com.samsung.android.app.smartcapture?
FAQS
System tracing app is safe or not?
The system tracing app is safe and not classified as spyware, virus, or malware. It is a built-in feature of Android that is intended to help developers improve their apps.
What is system tracing used for?
System tracing is a technique used to capture detailed information about the behavior of a computer system and its components.
It can be used for various purposes, including performance analysis, debugging, and security analysis.
Does system tracing improve performance?
System tracing is a tool for tracking system activities and detecting bugs or issues in apps, but it does not improve performance directly.
Developers use this data to improve the performance and stability of their apps.

Hello, Myself Rana, the founder of Bugswave.com, where I assist others with their technological problems and guide them through the process of resolving them.
Share with others