In this article, we will discuss what is cameralyzer app on android phones and how to delete it.
A good phone on the market right now is a smartphone with a good camera setup. If a smartphone lags while running and does not provide you with fast service, you might think to replace it with a faster one.
On the other hand, if a smartphone is giving you the best quality photos, then everyone can compromise fast service over cameras. Because high-quality cameras are now a big deal in the age of social media.
Taking this information seriously, smartphone brands are putting their best efforts into making good-quality cameras for their smartphones. 
Similarly, Samsung also has some system apps to support the camera system of smartphones. So, in this post we will discuss about cameralyzer app, making our best efforts to help you understand it. You may also be interested in What is quickstep app on Android Phones?
Table of Contents
What is the Cameralyzer app on Samsung?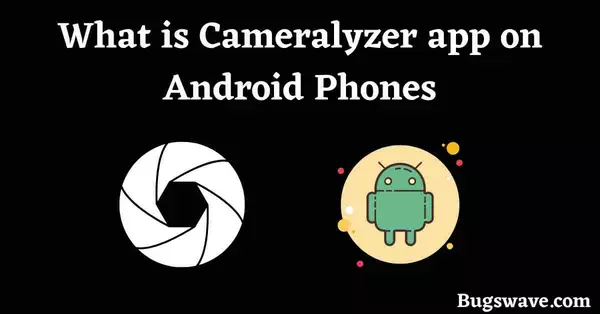 Basically, Camralyzer is a system app from Samsung. It is made to detect bugs and issues with the camera setup of the smartphone before distributing them to the public. It's like a factory test of the smartphone to ensure that people get a well-furnished product from the company. 
This app can put the camera through a series of tests to make sure it doesn't miss any major bugs. It almost replicates real-world usage, meaning that the results are slightly rough so that they are closer to real life.
Unfortunately, you won't find this app on your home screen because it's like a system app and resides in the settings of your smartphone. But some people often get a bit doubtful when they see the permissions that this app has taken.
Permissions required for app –
As it is a camera-related app, it should have access to all the camera functions, which sometimes seems a bit doubtful to some people. They think it's spyware, but that's not the truth.
Permissions like:
Camera 
Media (for video recording) 
Microphone 
Now anyone could doubt for some time after seeing these permissions, but no one should take any steps without the proper knowledge because it's more dangerous than doing nothing.
What is Com.sec.factory.cameralyze?
It is a kind of package file for this app, where all its data resides and from which it operates. You can also find this package file in the settings.
Sometimes there is a file named like this, but with the word "used," this simply means that your smartphone is using this file to perform some tasks, which obviously we can't find out.
Is cameralyzer safe to use?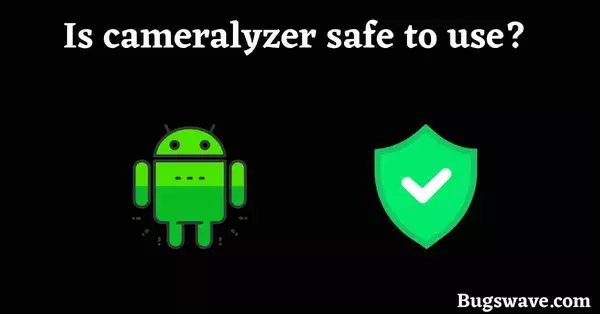 As we mentioned above, this app is specially made for us by the tech giant Samsung. It's not right to doubt such a big company. Apart from that, it's completely safe and secure.
Well, if it's safe, then this also ensures that it is not spyware or malware. And your data will be secured even if you have this app on your smartphone.
It should be verified whether you have the latest version of this app or not. Because not having the most recent version of any app, even if it is from a trusted brand, can make it dangerous.
How to delete cameralyzer app
This app is required on our smartphones today because it assists manufacturers in factory testing. But it's a system app, and removing it wouldn't be as easy.
Some people have reported battery drain issues and unwanted messages, and they want to get rid of this app. But the question arises: is it that simple?
If you have root access, then it's easy to remove this app from the system, but rooting your smartphone wouldn't be a safe step. You have to compromise your data's safety and security, but no one is that dumb to sacrifice their data's safety over a small system app.
Verdict
In conclusion, the Cameralyzer app is a system app that Samsung made to find bugs and other problems with the way their smartphones set up their cameras before putting them on the market.
It is a factory-tested app that replicates real-world usage and provides accurate results. The app has several permissions, like camera, media, and microphone access, but it is completely safe and secure to use, and it is not spyware or malware.
That was all about this topic. We hope you liked our efforts on this topic. At last, we just want to say that you should be aware of all these hidden apps on your smartphone. This wasn't hidden, but there could be some other apps that are suspicious.
Don't forget to leave a beautiful comment in the comment section; it really motivates us. Thank you! for staying with this article till the end.
Related post: What is com.samsung.android.app.sharelive?
Related Faqs
What is Com.sec.factory.cameralyze?
Com.sec.factory.cameralyze is basically a package file for the Cameralyzer app, where all its data resides and from which it operates. It can be found in the settings of the smartphone.
Do I need the Cameralyzer app on my device?
The Cameralyzer app is a system app that is used for factory testing and it is not necessary for the normal functioning of the device. However, it is not recommended to remove the app as it may cause issues with the camera functionality.

Hello, Myself Rana, the founder of Bugswave.com, where I assist others with their technological problems and guide them through the process of resolving them.
Share with others