In this post, we will discuss what is Quickstep app on Android phones and some of its uses.
One of the smartest gadgets that we have is our smartphone. Most individuals who own Google Pixel phones or smartphones with stock Android may come across an app called Quick Step at some point.
What is this app on Android phones, and what are its uses? Many people are unaware of the existence of this app on their smartphones. So we are here to discuss with you this app and why it is on everyone's smartphones.
Quick Step is a default app that comes preinstalled in some Android phones that run stock Android, particularly those under the Google Pixel brand.
Now let's find out more about this app.
Table of Contents
What is quickstep app on my phone?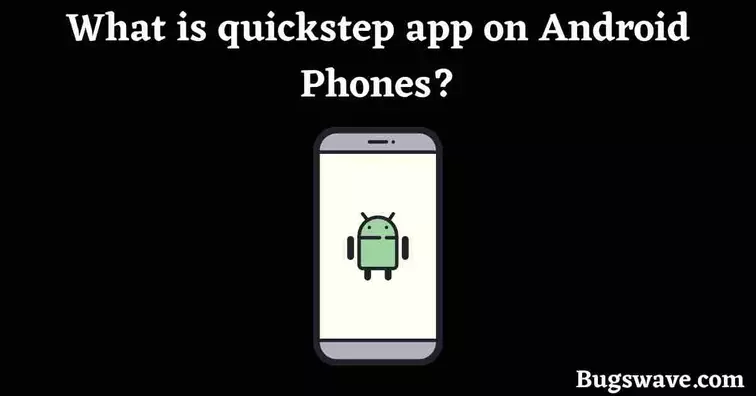 Every mobile phone has a launcher on which its appearance depends. In the same way, stock Android also has its own launcher, which is called "Quick Step."
So this is the epicenter of the whole appearance of the smartphone from the inside, meaning it manages all appearance-related stuff like shapes of icons, designs of icons, animation on screen while scrolling, and many more things.
I think this is enough to realize how important this app is for your smartphone. Stock Android is the default launcher of all Google phones, and it is developed by Google itself. So because Google Pixel smartphones run stock Android, this app frequently appears.
This app is unlikely to appear on your home screen, but it may appear on some older Google phones or on some other phones that have stock in them. At the moment, there are numerous smartphone companies on the market that use stock Android in their devices.
The reason behind this is that stock Android is very light and doesn't put much load on the processor, which eventually leads to an increase in the performance of the smartphone. You may also be interested in What is avc block list on Android Phones?
What is quickstep app used for?
As previously stated, this is a launcher for stock Android, and it manages all the appearances on stock Android devices.
Moreover, it is light, and being light provides an opportunity for the processors to do their work more efficiently, which therefore increases the performance of smartphones.
Apart from that, there is no other use for this app, but doing this much work is more than enough. It can be found in the settings of any stock Android device.
Do I need quickstep app?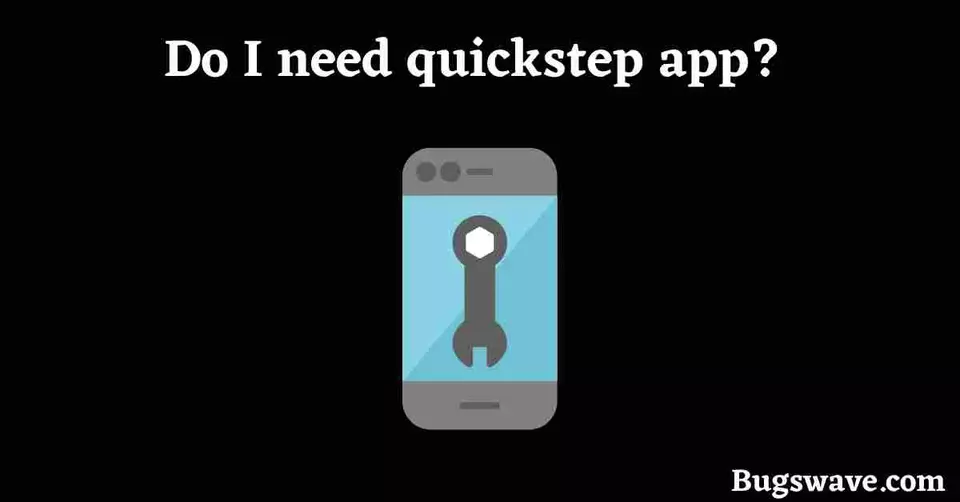 Obviously, yes; it is one of the main system apps on your smartphone. Removing it would turn into a headache for you, but some people try to remove it from their smartphones, thinking that it is useless and occupying their storage. Then they regret their actions.
Note: As long as you have that smartphone with the Quick Step app, don't even try to force stop it; otherwise, your smartphone will stop working.
Is quickstep app safe?
Yes, this app is completely safe and secure and was developed by Google itself. So there is no need to worry about the privacy of your data.
How to fix quickstep app keeps stopping error?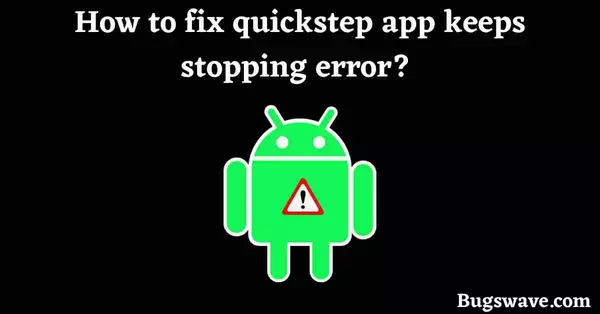 So many Android users are facing this issue with their smartphones. There are simple steps that we should follow to overcome this problem. Here are the major steps to be followed:
Clear cache
Clearing the cache has to be the first step to follow after this error message appears. Clearing the cache would speed up the system, especially the app.
You can clear the caches of the apps anyway; clearing the cache of the Quick Step app alone could be beneficial. To do so, follow these steps:
Navigate to the settings on your smartphone.
Now search for storage.
Tap on the apps section.
Here, search for the "Quick Step" app.
After selecting the app, tap Clear Cache.
Delete unwanted apps and media.
Deleting unwanted apps and media will help calm down your mobile's RAM and processor. This eventually makes the rest of the improvements by themselves. Because clearing up the storage makes your smartphone work faster.
The main thing that should be deleted or moved is the recorded videos because they occupy most of the RAM and act as an obstacle to good performance.
Restart your device
Following all of the settings, the third and most important step is to restart your device. This gives your device a refresh and settles all the background stuff for a while.
So, remember to restart your device once a week to keep it running smoothly.
Video Guide:
Conclusion
Quick Step is an important app for Android phones that have the stock Android OS. It manages the appearance of the phone and provides efficient performance.
And if you face any issues with this app, you can fix them by clearing the cache and restarting your phone.
That was it for today. We hope you learned something useful from this article that will help you in the future. Don't forget to leave your thoughts about this article in the comment section.
Frequently Asked Questions
Is quickstep app a spy app?
No, Quick Step is not a spy app. It is a default app on some Android phones that manage the appearance and performance of the device.
Can I delete quickstep app?
However, Quick Step is a system app and cannot be deleted, but it can be disabled if it is causing issues. Disabling the app will prevent it from running in the background and using system resources. And you can install a third-party launcher.

Hello, Myself Rana, the founder of Bugswave.com, where I assist others with their technological problems and guide them through the process of resolving them.
Share with others