This article will show you how to turn off autoplay on Peacock on any device, including Android, iPhone, and web browsers.
Peacock is a big name in streaming services, especially in the West. It wasn't that big when this online streaming era came, but it gradually accumulated some of the best shows to take a noticeable place in our streaming services list.
This app is divided into three categories: Peacock Free, Peacock Premium with Ads, and Peacock Premium Plus, which does not have Ads. These two premium categories have their own prices, and anyone can choose any of the packages according to their budget.
But the problem is with the autoplay settings, which most often irritate people when they don't want the app to play the next episode or next show. This triggers users to look for solutions to permanently get rid of the issue.
In this article, we are going to discuss the solution to this issue and some smart tricks that will blow your mind. So let's jump straight into this article.
Also, check out- What is servisepagefind.com on chrome
Table of Contents
What is peacock autoplay feature?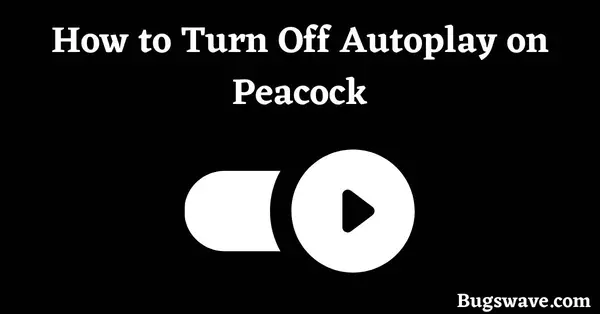 We all know that stopping autoplay is such an important part of streaming. Because if you fall asleep while streaming, then it'll play all the episodes of that show one after another.
which is obviously not a good thing when it comes to energy savings. Also, if you have an internet connection with a limit, it should be your first step to stop autoplay before streaming.
Stopping autoplay is also important because imagine falling asleep while watching something and your child waking up next to you.
And there are so many shows on TV that should not be played in front of a child. because it could contain sexual activities and brutality, which obviously should not be allowed to be seen by a child. It can affect children mentally in a negative way.
So the main problem with this app is that whenever you try to find the setting to turn off this autoplay, that option is not found. because there is no such option in the app. Yes, the app does not have a feature to stop autoplay.
But wait, don't go anywhere else; we will surely provide you with some tricks that work way better than you think. and they'll solve your problem for sure.
We are here to provide you with the solution, not to talk about that problem again and again and waste your precious time.
How to Turn Off Autoplay on Peacock On Android
Android has the power of customization and features that we all use when in trouble. By making use of those features, we can solve our issue. So how is this possible? Now every Android smartphone has a feature named "digital well-being."
which is a great feature for tracking your screen time and your productivity on social media. The main motto of this feature is to track your screen time and reduce it for better mental and physical health.
Here's how this feature can help us stop autoplay on Peacock: Whenever we set a limit on usage for an app, this feature automatically closes that app after the limit is reached. With this smart trick, we can use it on our streaming platform to make better use of it.
So you are wondering if your TV has this feature or not. Check if it runs on Android; if it does, then this feature will definitely be in it. Otherwise, you can screencast your Peacock app from your mobile device if you feel it necessary to do so.
To successfully apply this feature–
>>Navigate to the settings of your smartphone
>>Now search for digital-wellbeing
>>Now select the peacock app from the list
>>Set up a timer according to the run time of one episode or an entire show
>>then tap on the set timer
>>And it is all done.
After applying this feature, your Peacock app will automatically stop after the limit is reached.
The only issue with this feature is whenever the limit reaches it sends you a pop-up message which says your app running limit has been reached. But you cannot ignore that message with one click. To ignore that message, you must go through the settings to delete the timer.
On iPhone :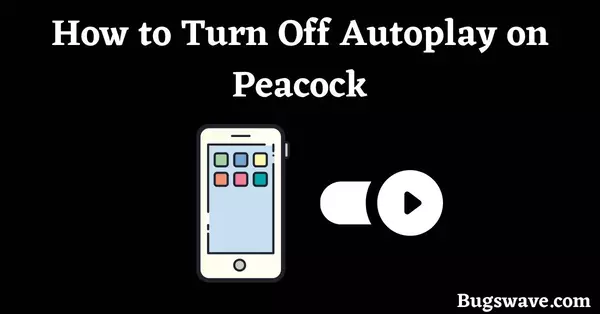 The iPhone has a built-in sleep timer that may be used if you wish to play media for a short while and go to sleep after that. It shuts down the screen when the time limit is reached and locks the phone for power savings.
But this feature might not be in the latest iPhones but it is still there in older models of iPhones. Similarly, like android's digital-wellbeing feature, set up the sleep timer. Whenever the time cycle completes it will automatically shut down the screen and go to power-saving mode.
Follow the following steps to set up a sleep timer for your peacock app:
● Launch the 'clock' app.
● Tap the 'timer' at the bottom of the screen.
● Set the time limit according to your watching time.
● Tap on 'When timer ends'.
● Select Stop Playing at the bottom, then select Set.
● Now tap start.
On web browser
When it comes to browsers, the only name that comes to mind is the Chrome browser.
Not only is it the best browser for features, but also because of its optimization. This amazing browser is full of interesting extensions, which make it a premium browser among all other browsers on the internet.
Now among those amazing extensions, there is one named "Autoplay Stopper," which is no doubt a wonderful addon for these types of issues.
If you use Chrome to watch Peacock, the extension will solve all of your problems with a single click. If you are wondering if it is that easy to apply for this extension, then you are right this time.
Just load the "Autoplay Stopper" extension on your browser and set the default mode to the "Autoplay" option with one exception, which is Peacock. Here, set the behavior to block, and then click on "no more autoplay."
Now your only work is to Tap on the play button whenever the episode ends. But there is one problem with this feature, it is a bit irritating in peacock with the version of the ad.
The reason behind this is that the video will get paused after every ad, and you just have to play it again. Otherwise, it works fantastically in other versions of a peacock.
Conclusion
At the end of this article about how to turn off autoplay on Peacock, we just want to say thank you to all for staying with us till the end.
This was all about this article, we hope you liked it and grabbed some of the smart tricks from here to apply on other apps too. Just remember one thing: do not forget to leave a beautiful comment in the comment section if this article really helped you solve your issue.
And do not forget to read other articles on our website. Have a nice day!
Related post How to fix Discord Sticker Invalid Asset error?
What happens when I turn off autoplay on Peacock?
After you finish watching an episode of a TV show or a movie in a series, Peacock won't automatically start playing the next episode or movie. The next video you want to watch will have to be chosen manually.
What exactly is a peacock?
Peacock is a streaming service owned by NBCUniversal, a Comcast division. It provides a wide range of TV shows, movies, and other video content, as well as exclusive programming and live sports.

Hello, Myself Rana, the founder of Bugswave.com, where I assist others with their technological problems and guide them through the process of resolving them.
Share with others