Looking for the best answer to "What is the Knox enrollment service"? Then you have landed on the right website for it.
We are here to share with you all the features of this app and how it works on your smartphone.
Samsung developed this app back in 2013, when the Knox security app launched.
Knox security app is a super shield for your Samsung phone or tablet. It's like having a strong, invisible wall that protects your essential stuff, like pictures, emails, and apps.
Knox security also lets authorized people only access your phone and its content, which is an excellent feature for businesses to keep their data private and safe, like com.oplus.safecenter.
Now here, lots of people can get confused about the Knox enrollment service and Knox security, so let's talk about these two services in detail and find out the difference between them.
Table of Contents
What is Knox enrollment service app?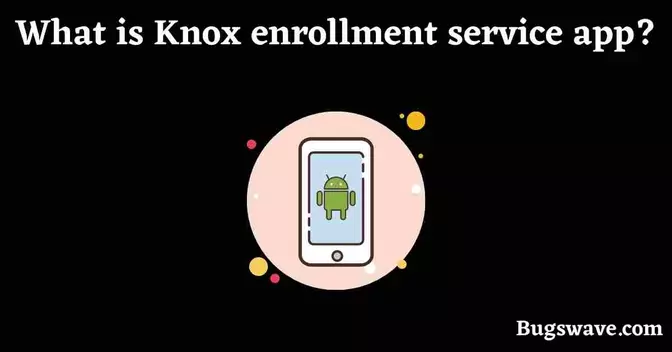 Knox Enrollment Service is a helpful tool for quickly setting up and managing all the Samsung devices owned by the company at once.
This service's key function is deploying and managing Samsung devices remotely, which makes it easier to set up multiple devices with the necessary configurations, applications, and security policies.
In simple language, the company has many Samsung devices that need to be set up in a specific way. Instead of setting up each device individually, they have a magic tool called "Knox Enrollment Service." This tool helps you set up all the devices simultaneously, just as you want.
It saves you time and ensures each Samsung device is ready to work without you having to touch them individually.
It concludes that Knox security and Knox enrollment services are both different things. Knox Security is a security application for Samsung devices with a range of tools that help protect your data.
On the other hand, the Knox enrollment service helps the company manage Samsung devices and give proper updates.
What are the features of the Knox enrollment service app?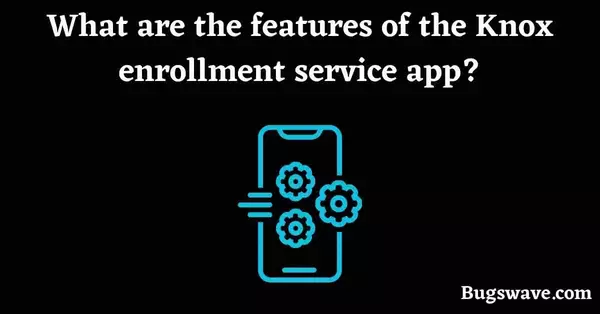 Here are some of the main features of the app:
Quick and easy enrollment: This service makes enrolling devices with corporate policies quick and easy. This can save IT admins a lot of time and effort.
Bulk Device Management: It enables the streamlined deployment of many Samsung devices at once.
Enhanced security features: It also provides several features that help to protect the device and its data, such as device encryption, app restriction, and Wi-Fi security.
Is the Knox enrollment service app Spyware?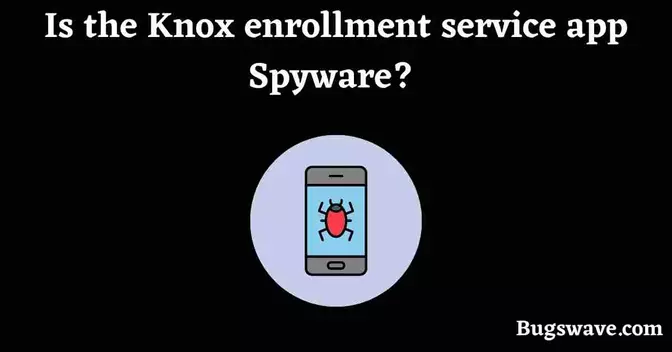 Most experts do not consider this app spyware. It is a legitimate app that Samsung uses to enroll and manage devices within its enterprise ecosystem.
People have been concerned that the app could be used to spy on users, but there is no proper evidence to support these claims.
So don't worry about your privacy and data safety; Samsung is a well-known company for its safety and privacy.
Do I need Knox enrollment service?
Having this app on your device is your personal decision, But we recommend you not delete it. It is an essential app for Samsung smartphones, as all the updates and other information from the company come through this app.
How to remove the Knox enrollment service app?
There is no secure way to remove this app from your device; if you want to remove it, you can try to disable it.
To disable this app, Go to Settings > Apps. Scroll down and find the Knox Enrollment Service app.
Tap on the app, and then tap Disable. If you are prompted to confirm, tap Disable again.
Conclusion
That was all about this article; we hope you liked it and learned something valuable from it.
Finally, we just want to say that you shouldn't try to delete any critical system app without having proper knowledge about it because it can badly affect your phone's basic functioning.
If you have any questions related to this article, leave your thoughts in the comments section below. Thank you!
Related FAQs
Why is Knox enrollment service on my phone?
Knox Enrollment Service is on your phone to provide enhanced security and device management features.
Why can't I see some system apps in my app drawer?
Some system apps operate in the background and don't have user interfaces, so they don't appear in the app drawer.

Hello, Myself Rana, the founder of Bugswave.com, where I assist others with their technological problems and guide them through the process of resolving them.
Share with others