Looking for the best answer to "What is com.oplus.safecenter"? Then you are on the right website for your answer. We will answer all queries in this article.
We all know that security is one of the major concerns of smartphone users.
Also, smartphone manufacturers pay attention to the security of their users and take so many steps to make their smartphones more safe and secure.
Similarly, this com.oplus.safecenter is one of its parent company's initiatives for security enhancement.
Here, we're taking the mystery out of it with an easy-to-understand breakdown.
So, let's discuss how this file is related to the security of some devices. So stay tuned for this article. And you can also checkout What is Dirac control service.
Table of Contents
What is com.oplus.safecenter?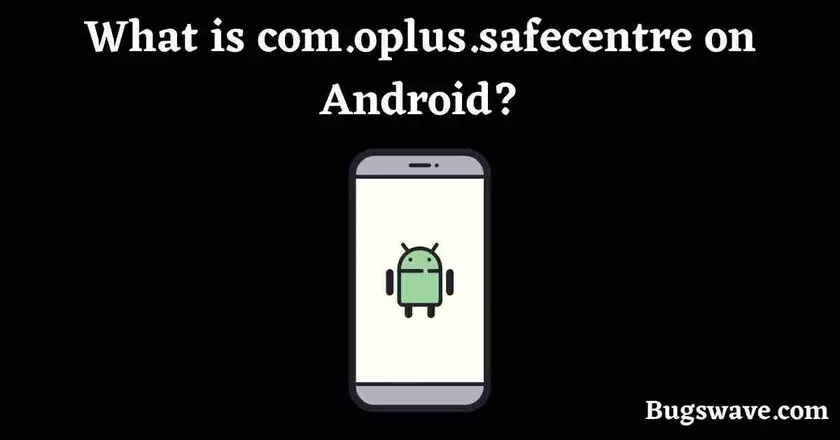 Com.oplus.safecenter is the Oneplus Safe Center app package on the Oneplus phone. It's a security app on Oneplus phones and handles the overall security and privacy features.
Oneplus is now an emerging smartphone company worldwide, making impressive smartphones. Their smartphones generally target young users and fulfill their needs.
As we know, these days, teenagers are gaming enthusiasts and want a performance-rich device for gaming. That's why we see that Oneplus smartphones are generally good performers.
But Oneplus manufacturers also know that security is a big concern as people are getting smarter and want a safe and secure smartphone. Companies took this initiative after seeing the rise in cyberattacks by hackers.
Oneplus Safe Center has many security features, which include:
Find my device: This is one of the best features of this app because it helps you locate your phone if it gets stolen or lost.
App lock: App lock is the most common feature of every security app. It allows you to lock your device's app so only authorized people like you can access it.
Virus scanner: This virus scanner scans your OnePlus device for viruses and malware.
Permissions
There are some permissions that this app needs to run on your device. Those permissions include:
Contacts: Most people will think that this app needs contact permission. So the answer is that this permission is needed for this security app's "Find my device" feature.
Location: This permission is also required for the Find My Device feature to locate your device when it gets stolen or lost.
Storage: Storage is the most basic permission for this app, as storage is necessary for any app to run on a device.
Camera: This camera permission is required for the App lock feature of this app. Because App Lock uses Face ID for authorization, it needs this permission.
Is com.oplus.safecenter safe?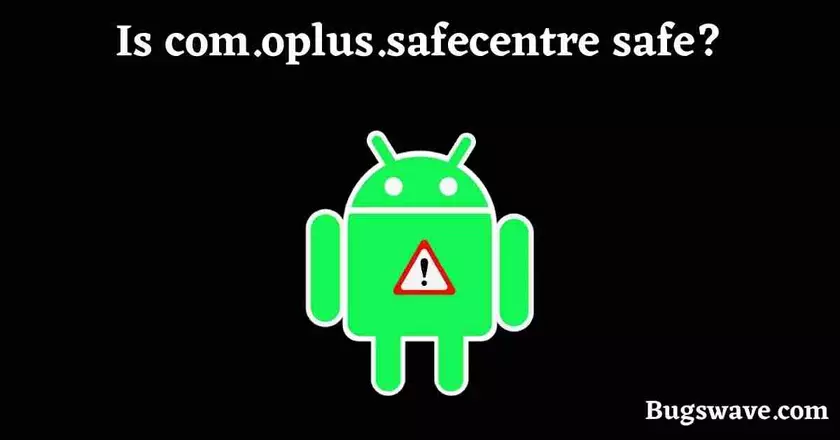 Yes, com.oplus.safecenter can be considered safe and secure, as Oneplus developed it. As we all know, Oneplus is a well-known smartphone company worldwide. So, it will be good to trust that brand value and let this app run on your device.
Should I uninstall com.oplus.safecenter?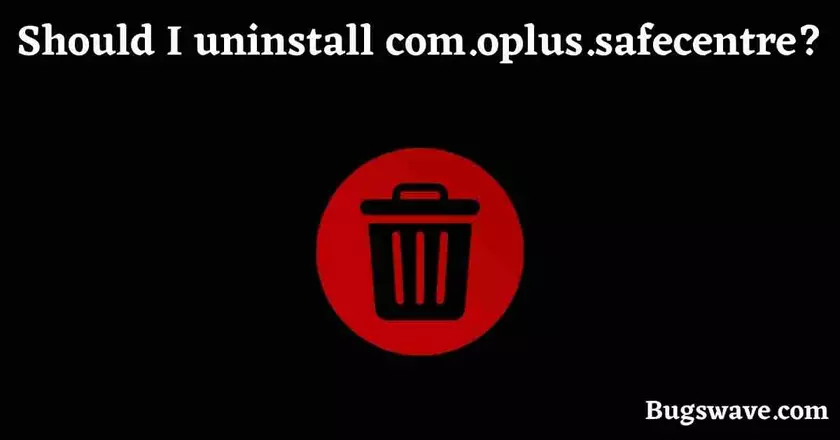 We do not recommend you delete this app, as it helps you for security purposes. It's not a high-end security app, but it provides some basic security features that help users maintain their phone's security and privacy.
If you want to delete this app, you can do it from your device's settings.
To delete this app, follow our guided steps:
Go to Settings > Apps & Notifications.
Find the OnePlus Safe Center app and tap on it.
Then tap on Uninstall.
Then again, tap on Uninstall to confirm it.
Conclusion
That was all about this article. We hope you liked it and learned something from it.
Oneplus is a good brand with a vast user base, so we shouldn't fear for our privacy and security.
If you liked our efforts in writing this article, leave your thoughts in the comments section. Thank you!
Related FAQs
Can I remove system apps from my Android device?
Generally, system apps cannot be uninstalled without root access, but they can often be disabled.
What does "com.android.vending" refer to?
"com.android.vending" is the technical name for the Google Play Store on Android devices.

Hello, Myself Rana, the founder of Bugswave.com, where I assist others with their technological problems and guide them through the process of resolving them.
Share with others