Looking for the best guide on How to Post a Reel on Facebook and How to Create a Reel on Facebook? We are here to provide you with the best step to step guide that will help you in posting your first Reel on Facebook.
Posting reels on Facebook is not a big deal but it can be if you are new to Facebook. Reels are a hot topic nowadays; every social media site uses them as the primary source of advertising.
People are more engaged with reels than good informational videos; they want a short and time-saving source of knowledge as well as entertainment because of their busy lifestyles.
Reels have become an essential feature with all these facilities and have become viral.
Facebook Reels now provides more Reels remix options in addition to cross-posting and additional Reel remix options, thanks to Meta.
So, if you're remixing, you may either use the side-by-side option or put your video after the original Reel.
just follow our guided steps and this will help you to solve your query.
Table of Contents
How to post a reel on Facebook business page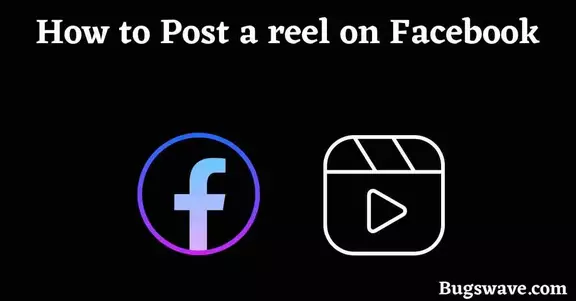 To ensure that more people see your Reels, Meta is now making it simpler for users and artists to cross-post content between its platforms.
There are various upgrades coming to Instagram Reels to help them get better. Reels are an important factor in Meta's efforts to compete with TikTok.
Follow the below guide to know how to post reels on the Facebook business page-
● Open your Facebook App.
● Then go to the two horizontal lines displayed at the right bottom of the screen.
● Then go to the Reels section.
● Make your own reel if you want to make either you can use any reel that you have earlier and put it as your Reel.
● Now before uploading your reel tap on the……..
● Then select the option of whether you want to share all reels or only your current reel.
● Then click on the share at the top right corner of the screen.
Also read: How to Fix Spotify deleted my account
How to post a reel on Facebook from Instagram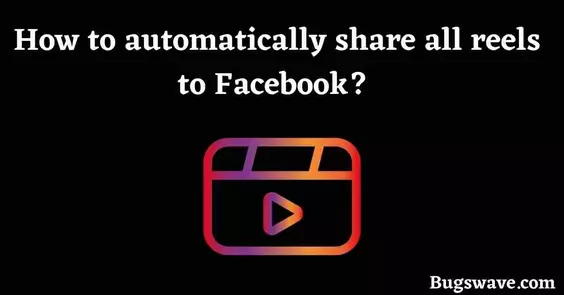 Just follow the steps to automatically post a reel on the Facebook business page –
Open your Instagram and go to your profile by touching on the profile photo.
On the upper right of the screen, select the burger menu.
Now Select Settings.
Scroll down and select Account Center.
Then look for the option to automatically share and Turn it on.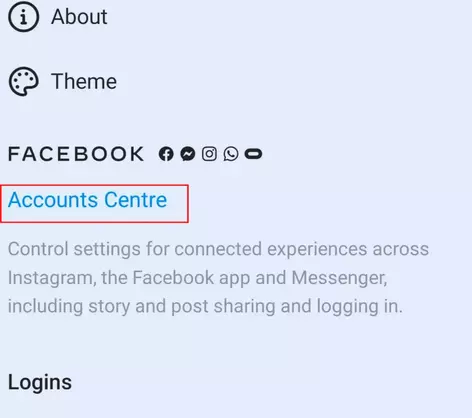 Now as we know Instagram has now been brought by Mark Zuckerberg and who is the founder of Facebook too. So he connected Facebook to Instagram and has made a chain connection to Instagram.
Now Instagram and Facebook are interconnected with each other. We can also share our reels and post on Facebook from Instagram. Whenever we made a reel on Instagram then they notify us to post this Reel on Facebook too.
If you click on that, it will automatically post this to your Facebook account as well. This includes your same caption and all the setting that you do while posting it on Instagram.
You must first link your accounts using the Account Centre in order to start uploading Reels from Instagram to Facebook.
But the only thing to access this feature is to connect your Facebook account to your Instagram account.
Once your Facebook and Instagram accounts are linked, you can share a Reel simultaneously on both sites.
Video Guide:
Wrapping up
We hope you enjoyed our article and learned something valuable from it.
Posting your reel on both Facebook and Instagram is a great way to get noticed by production companies and filmmakers.
Whether you're just starting out or you are a seasoned professional, you can use Facebook to discover new opportunities and connect with people you love. If you're going to post your reel online, you need to make it look great.
With this knowledge, we know that you can better promote yourself and your work when using video-sharing platforms like Facebook.
Frequently Asked Questions
Why should you post reels on Facebook?
It allows people to see your work and allows them to share it with their friends and family. So many digital marketing experts also say that posting your reel on Facebook is an effective networking tool.
If you are looking to post your reel on Facebook, you can do so with a few easy steps.
Can you upload reels from the desktop?
Yes, you can upload reels from a desktop using many Chrome extensions like Deskgram. One of the most well-liked methods for posting your Reel footage via the desktop client is Deskgram.
It smoothly interacts with Chrome, and the extension allows you to upload various types of content.

Hello, Myself Rana, the founder of Bugswave.com, where I assist others with their technological problems and guide them through the process of resolving them.
Share with others