This blog describes five methods to fix Roku Frozen. There could be several reasons why your Roku TV keeps freezing. We will discuss this issue in this article and provide the best solutions.
Roku is a streaming device that allows you to access hundreds of channels and content. At times, you might see the Roku freeze.
Anyone can plug this device into their TV and enjoy its streaming capabilities by watching movies, Shows, and many other exciting things.
Roku is prone to freezing or lagging because it is an internet-based device that uses WiFi or Ethernet.
If you are facing an issue with your Roku device freezing, here are some fixes to the problem:
You may also interested in How to fix the Snapchat device ban.
Table of Contents
Here are the five ways to fix Roku's frozen issues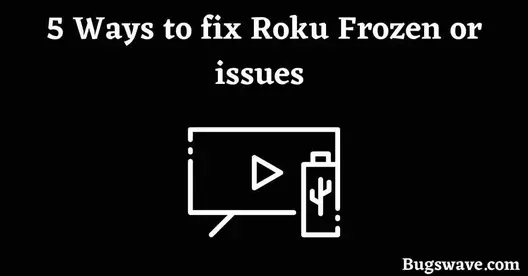 These five are guaranteed ways to fix this issue, As these are the most commonly used and successful solutions people use when facing these types of problems.
Roku has the problem of freezing from the start, but often, people ignore it because of its highly satisfying capabilities.
So, if you are also facing these issues, follow our steps individually, which might help you unfreeze your Roku.
1. Check the Internet Connection
Checking your internet connection is the logical step you should take at the first sign of seeing this issue. Internet instability can be the reason for this problem. Most of the time, Internet-related issues are the reason for this type of problem.
It's possible that your internet connection isn't capable of delivering the exact video quality that they've specified in the settings. Roku has specific data requirements for the different quality plays.
1.5 Mbps Recommended SD Quality
3.0 Mbps HD Quality
So check your internet speed to ensure it has the respective data speed, which can match your playing quality or decrease the video quality according to the internet speed. This will help you if the problem arises due to internet instability.
If this problem arises again after changing the video quality settings, then it's sure that this is due to the internet's instability.
You should contact your internet service provider if it cannot play at high quality. 
To change the video quality on Roku TV, follow our steps:
● As if you are on the home screen, scroll down to the settings and tap on them.
● Scroll down to the 'Display Type' and tap on it.
● Now select the display type you want to set up on your Roku TV. But we suggest you pick 1080p if your internet speed fluctuates between 1.5 and 3.0 Mbps.
2. Check all cable connections
You should also check your cable connections. There are some cases in which Roku TV stopped working or froze due to the loose connection of the HDMI cable. So please go and check the HDMI cable. If it's loose, tighten it, and your problem will be solved. 
If you're still facing the problem, It'll be good to unplug your Roku, wait for 3-5 minutes, and let it cool. Because heating can be a reason for this, or we can say overheating. Playing Roku TV for so long can cause problems, so unplugging it for some time could be helpful.
Remove headphones from the Roku TV's remote if inserted because that will burden the Roku if it is already freezing.
3. Update your Roku TV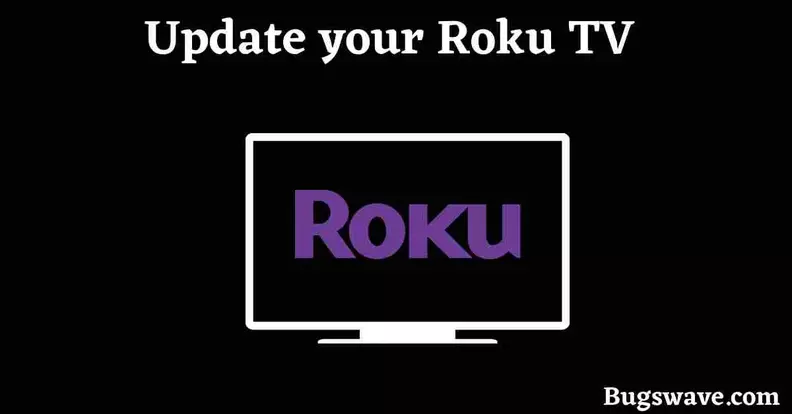 Not updating the Roku TV for a long time can also be a strong reason for these problems.
Companies always bring security updates and sometimes get some critical updates, including new features.
Updates are for better optimization of the System and to provide a seamless experience. But not updating the System means you have not installed all those new optimizations and are still working on the old ones, which somewhere lacks a great experience.
If no update is shown in the settings, restart your Roku TV and check for the updates.
If it's still not showing, then there might be chances that your Roku TV is on automatic updates. If it is, then your Roku TV is already up to date.
4. Reset Your Roku TV using the remote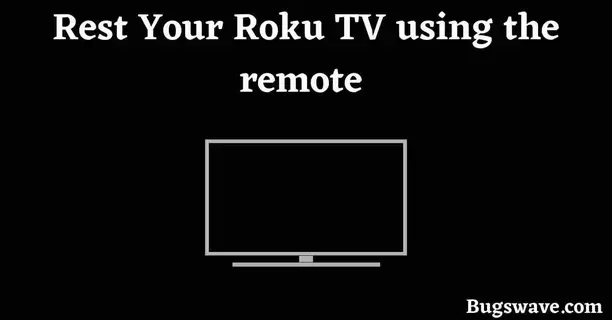 Resetting your Roku TV will make your Roku TV the new one, but you will lose your data from it.
There is no option to recover the data. If you are okay with that data loss, you can factory reset your Roku TV now.
Follow our guided steps to factory reset your Roku TV using the remote.
● Go to the Home screen of your Roku TV.
● Now scroll down to the settings option and tap on it.
● Go to the 'system' option.
● Now select the advanced system settings.
● Select the factory reset option.
● Enter the code that is being shown.
If your problem is not solved even after following those steps, there will be nothing to do until the new update.
There is also a chance that it will start working again later after a proper cooldown.
5. Contact Customer Service
If any of the above methods are not working, You can contact Ruko customer support online. Just search Roku support on Google, and you will find it. You can also post your issues in the Roku community.
Video Guide: How to Fix Roku Keeps Freezing And Restarting
Last words
We hope you enjoyed this article about five ways to fix Roku's freezing issues. Roku is a streaming device capable of streaming thousands of channels and casting from your phone or other devices.
With the many frozen issues that can occur, it can be daunting. We hope this article has helped you find the best way to get your Roku up and running so you can enjoy it again.
Please get in touch with us anytime if you have any other questions or concerns about Roku. Thank you again for reading, and we hope you return soon.
Frequently Asked Questions
How do I restart Roku when it's frozen?
Here are the steps to restart Ruko when frozen:
-On your Roku remote, press the Home button.
– Scroll down and click Settings.
-Choose System.
-Choose Power. Skip to the next step if you don't see a Power submenu.
-Choose System restart.
Why is Netflix frozen on my Roku TV?
 If you are also facing the issue of frozen Netflix on your Ruko TV, Follow the given steps to restart your TV-
Restart via Settings > System > System restart
How to fix Ruko keeps freezing?
If your Ruko also keeps freezing, you can try the methods below to solve your issue:
Check for updates
Reset your Ruko
Restart your Ruko

Hello, Myself Rana, the founder of Bugswave.com, where I assist others with their technological problems and guide them through the process of resolving them.
Share with others