This blog will help you to fix Snapchat device ban and learn how to bypass this issue on the iPhone.
Snapchat is one of the most popular social media apps among teenagers. The app was designed to allow users to share photos and videos securely, and it has grown in popularity in recent years.
Snapchat was initially designed to quickly send pictures to friends that would disappear after a certain period. This helped to put the user's privacy first and foremost.
Sometimes, users exploit the privacy policies of Snapchat, intentionally or unintentionally. This resulted in a ban from Snapchat.
Usually, this is not a significant loss for most users, but it is for those with many followers. This article will help you remove your Snapchat ban. You can also check out How To Search Reels on Facebook.
There are several ways in which you can bypass a Snapchat ban. Here are some of the ways to fix the Snapchat ban:
Table of Contents
Why is my device banned from Snapchat?
There can be several reasons for your device to get banned from Snapchat, like spamming, violating guidelines, etc.
All the other reasons and methods that you can try to fix your banned Snapchat are discussed below in detail-
Reasons Why you get Snapchat device ban on iPhone or Android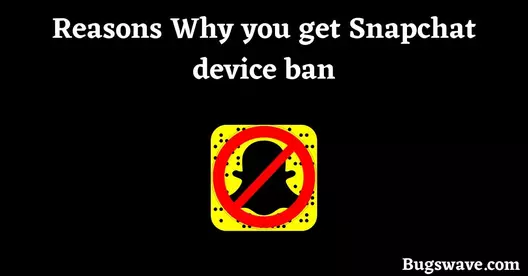 Violate Snapchat Guidelines:
Violating Snapchat community guidelines is the primary and most common reason for getting banned from Snapchat.
The user should be aware of the guidelines of Snapchat so that they can remain within their limits and not post or do anything on the app that violates Snapchat's guidelines. Which consequently saves you from an unwilling ban by their team.
Snapchat is a well-known and one of the most popular social media applications in the world, and they do not want to lose their active users, but they unwillingly ban such kinds of profiles that violate their guidelines.
So, you should keep track of your activities on the app and check if any action violates the guidelines. If it is there, correct it as soon as possible before the Snapchat team learns about it.
Spamming on Snapchat:
Spam messages are Unsolicited, unwanted messages that get sent in bulk. They come from unwanted identities. Mostly, they are automated bots that appear as real users, but they are the bots trying to get your personal information.
Spams have different types; sometimes, they are advertisers trying to promote their products by sending you some kinds of images.
So be aware of such kinds of bots and avoid engaging with them without the proper identity of that person. If you don't know the person trying to contact you from Snapchat, avoiding them will be a good decision.
There are also other situations, like if you are a celebrity or influencer, you get tons of messages from unknown people, and then all the messages get into spam.
Snapchat itself does this; you have to do some settings for this or be the verified account on Snapchat.
Sending too many friend requests:
This can be a significant issue if you send friend requests to too many people, then your account gets spammed by Snapchat, but now the rules have changed, and Snapchat has set a limit of friends on Snapchat.
You can have only 5,000 friends till 2022, But this number will now increase to 6,000 in 2023.
This means you can only have 6000 friends on Snapchat.
If you have too many friend requests (above 6000), you'll get a message from Snapchat saying you have "too many friends." After that, up to 6,000 will be your friends, but above that, they can only add you, but you will no longer add them to your friend list.
Such a feature is seen chiefly in the influencer's accounts or celebrities with millions of followers on social media.
5 Ways to Bypass Snapchat Device Ban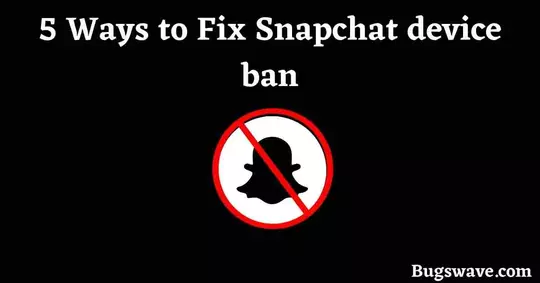 1. Check for updates :
The first thing you should check after the device ban is to check for the latest updates of Snapchat in the Play Store. Sometimes, we get this issue due to some bugs.
When Snapchat introduces an update, many accounts get locked or banned. But you don't need to worry in most situations because they later get unlocked.
You can also check updates in the "About phone" section of your device settings.
2. Clear Snapchat Data:
Clearing the Snapchat data doesn't mean deleting all chats, memories, or snaps. Here, we are talking about clearing Snapchat's cache memory or cache data.
Apps always create cache memory to run smoothly, which helps preload the app without a stable internet connection. It allows you to enter the application even if your internet connection is too weak.
There is also a touch of marketing, which is considered good marketing.
Here are the steps to delete Snapchat data –
Open your Snapchat mobile application.
Tap on your profile icon.
Go to the settings.
Scroll down and tap on the 'clear cache.
Tap on the 'clear all' option on iOS and the 'continue' option on Android.
3. Login on another Device
The Snapchat ban is an issue many users have been facing recently. Another method you can try to fix the ban issue is using another device.
Snapchat prohibits devices based on their IMEI numbers. To bypass the ban, you can use another phone.
But You should take some precautions after purchasing a new phone, like Avoiding using the same SIM card as your banned device and trying to create a new Snapchat account with a fresh email address.
Also, avoid connecting to the local Wi-Fi network and using any VPN on the new device.
4. Contact Snapchat Support: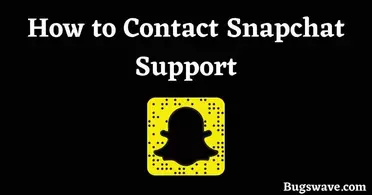 In such conditions, you should contact Snapchat support so that they come to know about your problem and that you are a genuine user.
The team will provide the best ways to get out of it and prevent your account from being banned.
You can also check out our blog, where we have guided so many ways to contact Snapchat support and provided a step-by-step guide to contact Snapchat support through these different ways.
5. Wait for Snapchat to unban your account:
If you have tried all the ways to unban your account, but there is no response from them. Then, you have to wait until they unban your account and come to know about the actual problem.
But you should keep trying to contact the team of Snapchat and tell them about yourself so that if they ban you from being spam, they can unblock you.
How long does a Snapchat ban last
Snapchat bans your device for a limited period, varying from a few hours to weeks. It depends on the extremity of the violation; in minor cases, the ban lasts up to 24 hours, but in severe cases, it can last up to 30 days.
After that, if you break their rules, Snapchat will ban you again. You will be banned for a more extended period.
Snapchat can ban any device. It doesn't matter if you use an Android or iPhone device; both can be prohibited.
Last Words
That was all about today's article; we have discussed the best ways to fix the Snapchat device ban. We hope this article helped you in resolving your issue with Snapchat.
Snapchat is a fun, fast, and easy way to share photos and videos from your smartphone. The application makes sharing and building relationships with friends, family, and acquaintances easy.
Whether you got suspended by accident or on purpose, there are ways to fix this ban or ensure you don't get suspended in the future.
At last, thank you for reading this article. If you have any queries related to this article, always feel free to express your thoughts in the comment section.
Frequently Asked Questions
How to fix a device banned on Snapchat?
To fix the device banned from Snapchat, first, you can try to clear Snapchat app data and log in again. Check for the latest app update if your device ban is still unresolved.
How do I know if I'm banned from Snapchat?
Some signs indicate you are being banned from Snapchat.
1. You cannot log in.
2. You can't send or receive snaps.
3. You can't see your friend's stories.
How to get back on Snapchat after the device ban?
If you want to get back on Snapchat after the device ban, you can try to install a Virtual operating system on your Android phone or change the EMEI number.

Hello, Myself Rana, the founder of Bugswave.com, where I assist others with their technological problems and guide them through the process of resolving them.
Share with others