This blog will help you learn how to find YouTube-saved videos on your Android or iPhone.
Finding YouTube-saved videos is still a struggle for so many people around the globe. Most of them are new to technology and don't know how to operate their devices.
So it's obvious to be unaware of finding saved videos.
YouTube is the second-largest search engine after Google. We all know that YouTube is the best website for any learning purpose. Everything from makeup to cooking to education is free on this platform.
You can also create playlists of millions of videos on YouTube, including your favorite music videos, shows, courses, etc.
So, for those who don't know where they have saved their YouTube videos, we came up with this article to help them. You can also check out How to Fix Snapchat can't find matching credentials Error.
Table of Contents
How to Find YouTube saved videos on any phone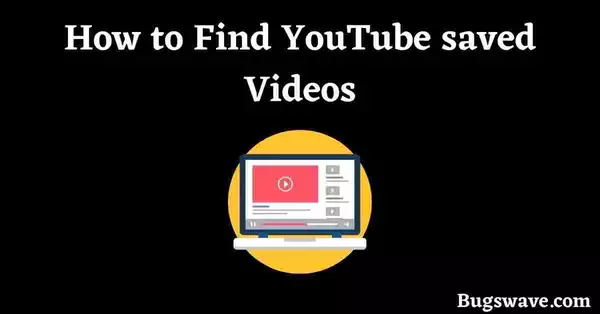 Therefore, whenever people find something interesting on YouTube, they like to save it to their YouTube account.

So that they can access that video whenever they want without having to search for it again because people always forget about the videos. Which makes it challenging to locate that video again. They, therefore, saved that YouTube video out of fear.
So if you also do this and forget where you saved it or where you can access those videos, At that time, it would be a panic or sadness to not access those videos even after saving them. So we are here to guide you out of that situation.
You have to follow our recommended steps wisely, and you will be able to access your saved videos –
Open the YouTube application on your phone.
Then, you can see multiple sections at the bottom of the screen.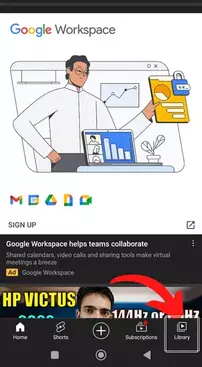 Now tap on the 'Library' section.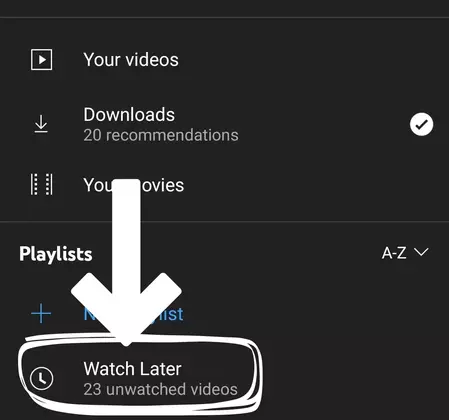 After that, you'll see all the different options, and under that playlist section, there will be an option named "watch later." Just tap on that option.
You will find all of your saved videos here, but there is a problem. Your saved videos are arranged upside down, Meaning your recently added videos will be shown at the bottom of the list, and your old saved videos will be at the top.
So, that's all in this guide. We hope you'll be able to find your saved videos.
How to find YouTube saved videos on a Desktop or PC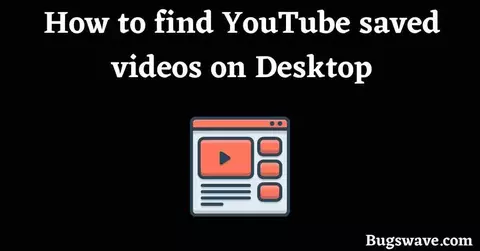 Follow our guided steps one at a time, and you can access your saved videos on the desktop.
First, Open YouTube on any browser or the browser you use regularly.
You'll land on your YouTube Home page.
Now, ensure you're using the same Gmail account you used while saving your videos. The reason is that the videos you have saved are not saved on your computer or laptop, nor even in your browser; instead, they are saved in the Gmail account you used while saving those videos.
After checking all that information, see the right side of the screen. You'll find a slide with different options where you are currently in the 'Home' section.
Now tap on the 'watch later' section displayed on the slide with a clock icon.
Now, you'll see a list of your saved videos on YouTube.
Like the previous one, these will all be arranged upside down, as in the Mobile application.
Where can I access downloaded videos from the YouTube app?
One can easily access downloaded videos on YouTube by going to the downloads section.
This great feature on YouTube can easily be used to download your videos, and they will only be shown in YouTube's Downloads section.
The key feature of this download section is that you can access your downloaded videos even when offline.
But in 2022, YouTube changed some of its features. You are now only able to download videos of low-to-medium quality. And if you wanted to save videos in high or full HD quality, you had to pay for it. Paying for it means you have to purchase a premium YouTube membership.
This part is nothing new; follow the above steps until you find all the options after tapping the library section.
You'll see that there is an option for Downloads among those options. Just tap on it to see the list full of your downloads on YouTube.
There is also a secret trick that you can use to find all of those downloads in one single step.
For this, first, turn off your internet connection. (It is to be noted that this step is only applicable to the YouTube mobile application.).
Then, with the internet turned off, open your YouTube mobile app and see all your downloads. You can play all of them while still in offline mode.
I hope you liked our trick; if you want, look at our next guide.
How to save videos from Youtube
A popular use of YouTube is to store and maintain a library of educational videos and music that can be used on demand. Now we will look at how to save a YouTube video for later use.
Here are the steps on How to save a YouTube video
Look through the playlist for the video you want.
Click on the "Save" button displayed under the video.
Choose a playlist, such as Watch Later, or an existing playlist, or click Create new playlist. Enter a name for your playlist if you make one.
Select the privacy setting for your playlist using the box….
Click the Create button.
Video Guide: How do I find my saved YouTube videos on iPhone & Android
Last words
We hope you've enjoyed our article and helped you find your YouTube saved videos.
YouTube has become an integral part of our lives. It has made it possible to watch videos on all kinds of topics. If you're looking to watch old videos again, you might want to know how to find YouTube-saved videos.
If you have any other YouTube questions or want to leave us feedback, please comment anytime.
Frequently Asked Questions
Where to Find YouTube saved videos?
If you want to find saved YouTube videos, Follow the given steps-
– Open Youtube
– Go to Library
– Now, find the playlist where you saved your video
How to save videos from YouTube?
If you want to save a YouTube video in your phone library, You can search for download YouTube videos online. Here, you will find plenty of websites that will assist you in downloading videos from YouTube.
Where are saved videos on YouTube?
If you previously saved some videos on YouTube and are now unable to locate them, follow the steps below-
– First, open YouTube and navigate to the library section.
– Here, you will find a Watch Later playlist containing all your saved videos.

Hello, Myself Rana, the founder of Bugswave.com, where I assist others with their technological problems and guide them through the process of resolving them.
Share with others