Are you seeking the best answer to "What is com.xiaomi.glgm"? Then you have landed on the right website for it.
We will discuss this package file in this article, including its features, whether it is safe for use, and many more.
Xiaomi, a global technology leader, is not just known for its high-quality smartphones but also for its vast ecosystem of apps and services tailored to its users
As we know, Xiaomi is a well-known brand for its innovative products at a very affordable price.
Similarly, it creates new apps and technologies to grab users' attention towards their products. The com.xiaomi.glgm package file comes preinstalled on Xiaomi phones.
So let's jump into today's article and discover how Xiaomi's latest innovation is reshaping user experiences and pushing the boundaries of technology. And you may also be interested in What is com.android.stk on my phone.
Table of Contents
What is com.xiaomi.glgm?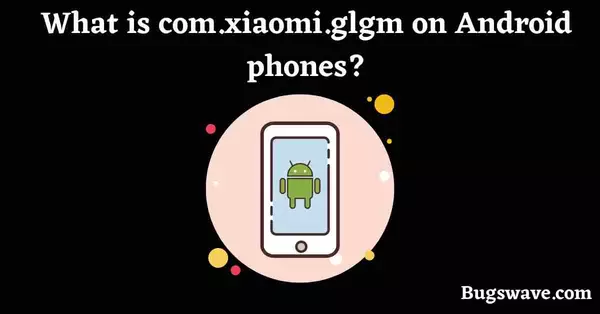 The package name com.xiaomi.glgm belongs to the Xiaomi Games app, a pre-installed app on Xiaomi phones. Xiaomi developed this app to enhance the gaming experience of its users. It's a game store that allows users to download and install games from the Xiaomi app store.
The app offers various features that make it the perfect gaming platform for users of all levels. These features include cloud gaming, game recommendations, and in-game chat, which seem to bring quality into gamers' lives.
One of the most impressive features of Xiaomi Games is its cloud gaming service. Cloud gaming allows users to play games without having to download them first.
The company's servers power the cloud gaming service. It means a user needs a stable internet connection to play games on the cloud.
This app is a great option for users with limited storage space. But a user with an unstable internet connection might need help connecting to the servers.
What is com.xiaomi.glgm used for?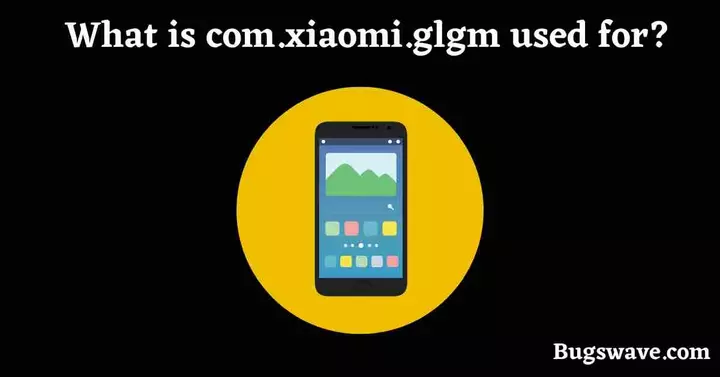 It is generally used for gaming purposes. This app has amazing gaming features that can help gamers in many ways.
Apart from cloud gaming, Xiaomi Games offers a variety of other features that make it a great gaming platform. These features include:
Xiaomi Games allows you to chat with other players in real-time while playing a game. It is a great way to make friends and find teammates.
This app can stream your games to other devices, like your TV or computer. It can help you share your gameplay with your friends and family.
This app provides personalized game recommendations based on your interests. It keeps track of your activities on the app and recommends you accordingly.
The app uses artificial intelligence to learn about your gaming preferences and recommend games you will likely enjoy. It is an innovative way to discover new games you might not have found otherwise.
Is com.xiaomi.glgm safe?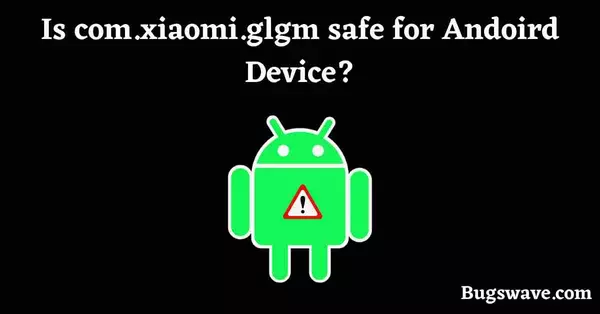 Com.xiaomi.glgm is generally considered to be safe. Because it's a pre-installed app on Xiaomi phones that allows users to download and install games, it has been approved by Xiaomi's security checks.
If you're still concerned about privacy, you can easily delete this app from your device, and it will not impact your device's basic functioning.
Should I remove com.xiaomi.glgm from my phone?
Deleting this app is everyone's own decision. You can delete this app, as it is not essential for operating your device.
We have provided enough information about this app to help you decide.
Conclusion
That was all about this article, and We hope you liked our research on this topic and learned something new.
At last, com.xiaomi.glgm is just a package of Xiaomi games. If you need it, let it be on your device; otherwise, you can easily delete it or find a better alternative at your convenience.
And don't forget to share your thoughts about this article in the comment section. Thank you!
Related FAQs
How does the cloud gaming feature work? 
Cloud gaming allows users to play games without downloading them first.
Can I use com.xiaomi.glgm on non-Xiaomi devices? 
Typically, pre-installed apps are exclusive to the brand's devices. However, APK files might be available online, but compatibility and security are only sometimes guaranteed.

Hello, Myself Rana, the founder of Bugswave.com, where I assist others with their technological problems and guide them through the process of resolving them.
Share with others