Are you looking for the best answer to "What is com.android.stk"? Then you have landed on the right website for it.
We are here to provide every single piece of information about this file. We all know that technology has grown so big these days that everything is at our fingertips.
With so many system processes running behind the scenes on modern smartphones, it's common for users to come across unfamiliar terms and wonder about their purpose.
Similarly, some people have encountered this com.android.stk file on their smartphones and are looking for a proper explanation of this file on the internet.
We'll explain what this term means, why it's on your phone, and if you should be concerned about it. And you may also be interested in What is com.mediatek.ims.ims app on your Android.
In this post, we look into the internal functioning of the "com.android.stk" app and its function in enhancing the user experience."
Table of Contents
What is com.android.stk on Smartphones?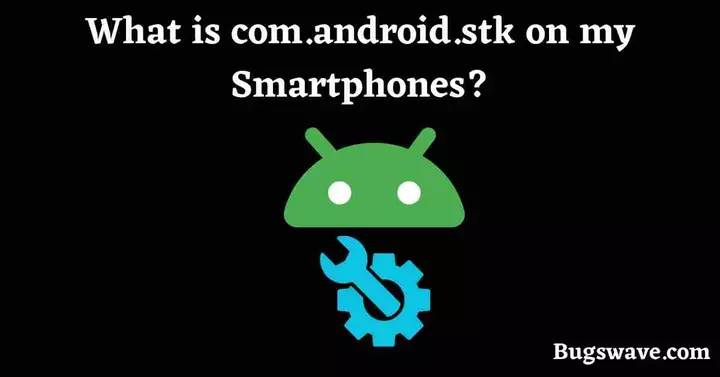 com.android.stk is the app's package name called "SIM Toolkit" on Android devices. This application allows users to access various services and features their mobile network operator provides directly from their SIM cards.
These features include displaying menus, playing tones, making calls, sending messages, and many more useful things.
It's a system application pre-installed on many Android smartphones and often provided by mobile network operators.
People often don't know the exact usage of this app on their smartphones, but they know that it's important for their SIM cards to operate on their devices. So they don't remove it and leave it in their app drawer.
Anyone can access the Sim Toolkit app through the device's app drawer or settings. This app's appearance and functioning can vary between Android devices and versions of the Android operating system.
What exactly is the SIM Toolkit app?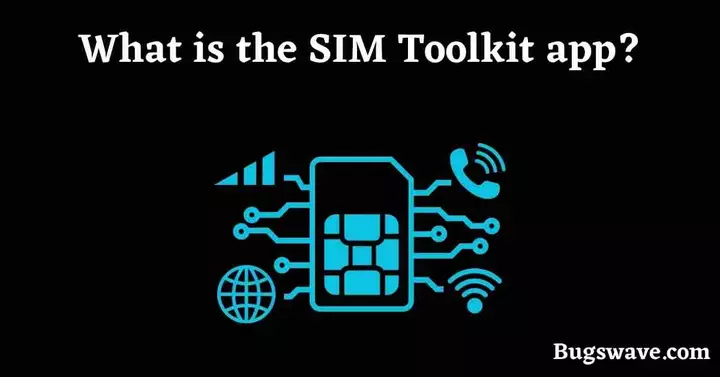 The STK application is responsible for handling STK commands from the SIM card. When the SIM card transmits an STK command, the STK application will display a menu and allow the user to interact with it. The STK program will then send the user's response to the SIM card.
It is basically the overall functioning of the SIM Toolkit app on every Android device. The appearance may vary from device to device, but the basic functioning of it will remain the same on every phone.
What does "used com.android.stk" mean?
The most common explanation of "used com.android.stk" is that this file uses your phone's resources such as storage, battery, processor, RAM, etc. That's why they usually use "used" in the file.
There is nothing related to privacy here; some people think this is some kind of malware or spyware, but that is a totally wrong assumption. We discussed the app's features in this article, which explains the app in detail.
Is com.android.stk safe?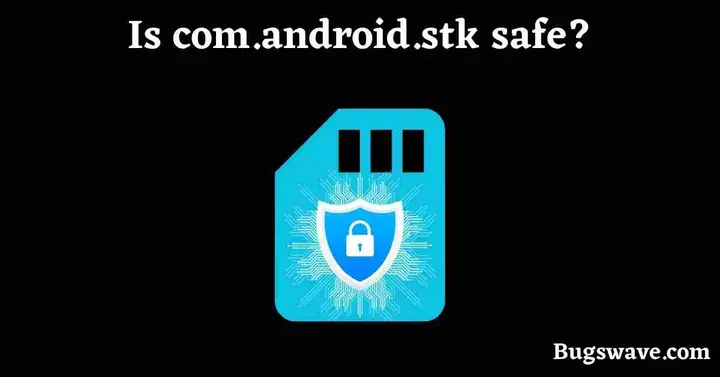 It is a pre-installed application on almost every Android smartphone, so it is clearly safe and secure. Moreover, pre-installed applications on Android devices simply mean that Android and its security checks have approved those applications.
So be free about your data's privacy and safety; you can let this app work on your smartphone without worry.
Should I remove com.android.stk from my Android phone?
As this system app comes pre-installed on every Android device, it must be essential for the device's operation. We recommend that you not delete this app and let it do its work.
If you really want to delete it, you can do it at your own risk. Because after deleting it, your device's basic functions related to calls will stop working. And at the end, you must request that your network operator help you.
Verdict
That was all about this article. We hope you liked it and learned something valuable from it. At last, thank you for reading this article.
If you have any queries about this article, just leave your thoughts in the comments section, and we will work on them. Thank you again!
Related FAQS
Does every network operator support SIM Toolkit app?
Most network operators provide STK support. However, the range of services and features might differ based on the operator.
Do I need an active internet connection to use the SIM Toolkit app?
No, the SIM Toolkit app primarily operates using the features provided by your network operator through your SIM card.

Hello, Myself Rana, the founder of Bugswave.com, where I assist others with their technological problems and guide them through the process of resolving them.
Share with others