Are you tired of searching for the right answer to what is Com.oppo.launcher on Realme and other Android phones mainly Oppo smartphones?
Then we are here to give the proper answer to your question and also some of the highly searched questions related to this topic
As we can see, there is a mention of Oppo in this file. So it's clear that this is somehow related to Oppo. Basically, this is a package of Oppo's official launcher app, named "System Launcher." 
This app is only developed for Oppo phones and comes pre-installed on them. So nobody can install this on other smartphones. And most Android phones come with com.android.launcher3.
Oppo is a Chinese smartphone company owned by BBK Electronics Corporation Limited. It is widely popular for its smartphones but also manufactures power banks, audio devices, etc.
Let's get back on topic and discuss this in detail. So stay tuned with us.
Table of Contents
What is com.oppo.launcher?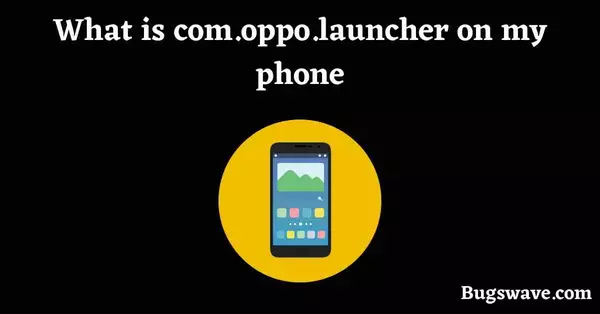 As we discussed above, this is a package of the app named System Launcher, which is the official launcher app for all Oppo phones.
Basically, a package contains a collection of codes, libraries, audio, images, and so many other things that an app needs to function properly. We can say that this is like an engine for apps to run on a smartphone.
Some people may get confused about the Color OS and this system launcher app. We know Oppo's operating system is Color OS, and most people confuse Color OS with System Launcher.
Let's briefly distinguish between a launcher and an OS.
While a launcher only manages the home screen interface, which includes the widgets, animation while scrolling, weather forecast, app icons, and the overall look of the home screen.
The operating system manages the tasks on the phone, from managing the file system to controlling input and output.
Similarly, this is one of the best launchers for modern Android. Because it provides us with some of the best live wallpapers, cool themes, and icons for making a cool-looking home screen.
This means that a launcher is a separate app that runs on top of the operating system. We hope that you have understood the difference between them.
Used.com.oppo.launcher means
Here, "used" only means that your Android device is using this file. There are so many technical meanings to this, but in simple language, it would be a good definition.
Also, there is nothing suspicious about this file; you can be laid back about security and all that.
Com.oppo.launcher features and permissions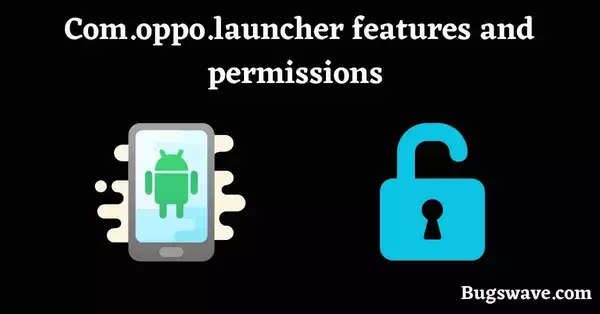 As we discussed above, this launcher is responsible for the look of the home screen of Oppo smartphones.
The home screen interface, app icons, different kinds of widgets, animations, wallpapers, etc. are provided by this launcher. This launcher runs on top of the operating system and plays an important role in enhancing the overall look of the home screen.
It is the big reason why Oppo smartphones are known for their cool home screen interface and optimized operating system.
There are some permissions that are granted to this launcher to run on smartphones. But there is nothing to be worried about because these permissions have been given by the company itself.
We cannot change them at any cost because it can cause some serious issues with the smartphone, and you might not be able to use the home screen.
Let's take a look at those permissions:
Access to some sensors (gyroscope, vibration motor, etc.)
Access to Wi-Fi
Set wallpaper
Read settings
Also, there are so many more permissions other than these, but these are the most important ones that we've covered.
Is com.oppo.launcher safe?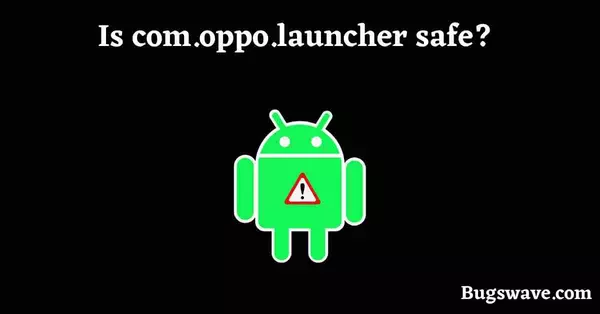 Yes, it is absolutely safe and secure, because it was created by a well-known company and is pre-installed on their smartphones. So there's no way this could be anything suspicious.
The reason behind this is that every product of these tech giants undergoes proper security certifications from security organizations. After the approval of those organizations, they can sell or use the product on the open market.
Answering it in one line, don't be afraid of a security breach while using this launcher. Be relaxed about all this.
Can I uninstall com.oppo.launcher?
No, there is no option to delete this launcher from the smartphone because it is the default of the company. They know that deleting it without having any proper alternatives could create some issues.
You can install new third-party launchers for your smartphones. There is no limitation on it; whenever you install the new launcher on your phone, the previous one or the default one will be disabled on its own.
Conclusion
Lastly, com.oppo.launcher is the package name for Oppo's official launcher app, which is called "System Launcher."
On Oppo smartphones, it is responsible for managing the home screen interface, app icons, widgets, animations, wallpapers, and other visual elements.
It is completely safe and secure because it is subjected to appropriate security certifications from security organizations before being sold or used in the market.
Users can also install third-party launchers on their smartphones, despite the fact that they cannot be uninstalled.
If you have any other doubts or issues related to launchers, you can comment on this post, and we will help you soon.
Related FAQs
Are launcher apps free, or do I need to pay for them?
Many third-party launcher apps are free, but some may have a paid version with additional features.
Can launcher apps impact the performance of my smartphone?
Yes, a custom launcher app can have an effect on the performance of your smartphone. Some launcher apps consume more resources and slow down your phone.

Hello, Myself Rana, the founder of Bugswave.com, where I assist others with their technological problems and guide them through the process of resolving them.
Share with others