Wandering to know something about this "Com.android.launcher3?" Then we are fortunate to provide you with this service.
In this article, you will learn all about it. Also, we will discuss some of the most searched queries about this topic.
Nowadays, people are so afraid of being hacked that they immediately panic when they see something unfamiliar on their devices. For example, the miui launcher also has a package name as com.miui.securitycenter.
So is the case here; some people have seen this com.android.launcher3 file and quickly stepped into the browser for a proper inquiry about it.
Returning to the topic, this "com.android.launcher3" is a package of the official launcher app for most Android phones.
In this article, we will discuss the package and what the launcher does on the smartphone. Stay tuned with us for detailed information about this app.
What is com.android.launcher3 on my Andriod device?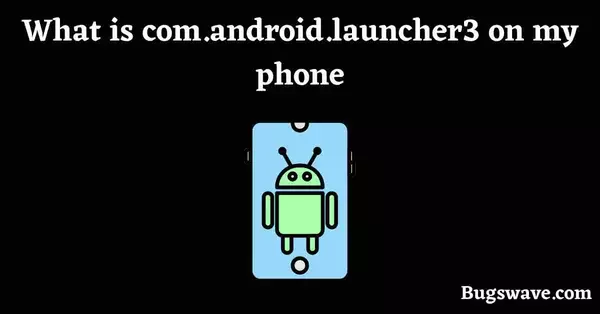 As we mentioned above, this is a package for the Android Launcher app. Because of this launcher, we can scroll through our apps and get every single one on the home screen. Yes, you got it right.
Launcher helps us display amazing visuals on the home screen so that they look appealing. It makes it easier to access all the features, like widgets, weather forecasts, themes, and wallpaper.
Launcher 3 comes with most Android devices and is one of the fastest launchers ever made. That's why people have been searching for it since then, obviously because of some technical issues with it, but those issues are resolvable.
We will discuss those issues later in this article and share some great solutions for them. By the way, "Launcher 3" is a general term for the slew of launchers that run under the Android OS.
Because of that, so many launchers on the market come pre-installed on some Android devices. For example, "com.motorola.launcher3" is the official launcher from Motorola for all their devices, and "com.lge.launcher3" is the default launcher for LG smartphones.
What does "used com.android.launcher3" mean?
"Used com.android.launcher3" means that your device is using this package file. This simply indicates that this file is using some resources on your device, such as the CPU, memory, battery, etc.
What is com.android.launcher3 used for?
As we discussed above, this is the package of default launchers for most Android devices. A launcher provides customization of the device's whole home screen according to the user's needs.
The user can set up the new amazing wallpapers, themes, app icons, and widgets as they wish. We know that launchers usually come pre-installed along with the operating system. Most of the time, users are restricted from permanently deleting these default launchers.
But don't worry, users can easily apply the third-party launchers, and while doing this, the default one will also be there for them when needed.
A launcher is not a part of the operating system; it runs on top of the operating system and does its job on the home screen.
Is com.android.launcher3 a virus?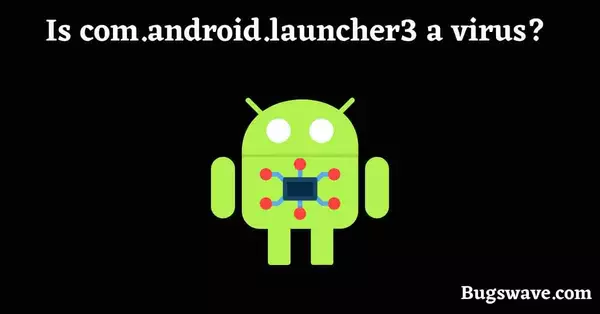 No, it is not a virus, spyware, or malware at all. As we discussed above, this helps to launch and manage the user interface. Also, this comes pre-installed on so many Android phones, so it is clear that there is nothing suspicious about this app.
It's just a simple launcher that manages to display a cool-looking home screen and some other small features like app icons, an app drawer, widgets, etc.
If you are having trouble with your device right now and have strong indications that it has been infected by a virus, you should immediately reset it.
How to fix com.android.launcher3 stopped working error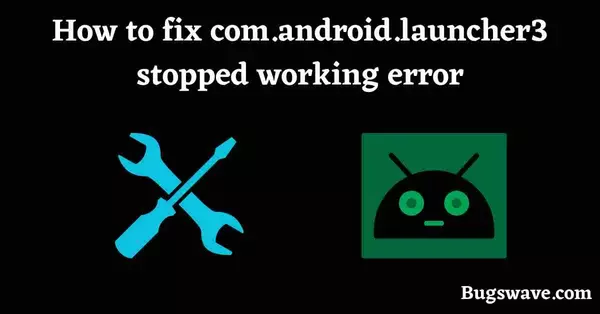 Most often, this launcher keeps crashing, and people have encountered it so many times but didn't find any genuine solution for it. This can be frustrating as well because it restricts your access to your apps and other important features of your device.
We will share with you some great ways to fix this issue and get your device back to its basic functionality.
1. Keep your device up to date.
Keeping your device up-to-date with the latest version of the operating system keeps it away from all these issues. Sometimes the widgets you installed earlier become incompatible with time, so they need to be updated.
2. Check the recently installed app.
Another cause that could be the reason for this is your recently installed app. There might be chances that it is messing up with your device's settings. If you just installed a new app, it would be good to reinstall it or delete it.
Next time this issue happens, check whether you have installed a new application or not.
3. Clear cache or data
The cache is basically designed to store the data temporarily to easily access the frequently used features. This speeds up the access time to that function and somehow plays an important role in the smooth functioning of a smartphone.
However, sometimes cache accumulates lots of space in the device, which consequently slows down the overall functioning of the device. To tackle this issue, we must clear the cache memory if it is overloaded.
Deleting it will free up lots of space on your device and simultaneously improve performance.
4. Restart your device.
Restarting your device is one of the best ways to avoid glitches. Sometimes your device experiences glitches and bugs that result in app crashes, unintentional touch responses, and many more.
Somewhere, the crashing of the launcher relates to these issues; restarting is a better way to avoid all these issues.
To do so, follow these steps:
Press and hold the power button for a while.
Then click on the reboot/restart option.
It will take some time to finish the restart.
5. Hard reset your device.
If the problem has not been solved yet after following all the above steps, then there is only one solution left. which is to reset your device. Resetting the device will solve every technical issue on your device.
This is not everyone's first choice because it takes a long time to transfer all of the data from the device to another safe location. Because a hard reset wipes out all data on the device.
So Don't forget to transfer all your data to a safe device before following this step.
Follow the steps mentioned below:
1. Go to the device's settings.
2. Now head toward the advanced settings panel.
3. Search for the "Backup & Reset" option in it.
4. Now, after going into the "Backup & Reset" option, press the factory reset option and then confirm it.
Verdict
So that was all about this article. We hope that this blog has been informative and helpful in resolving your issue.
At last, we just want to say that don't forget to leave a beautiful comment in the comment section to appreciate our efforts in making this article. Thank you!
Frequently Asked Questions
What exactly is an Android launcher?
An Android launcher is a program that manages the user interface and home screen on an Android device.
Will using a third-party launcher on my Android device affect performance?
The use of a third-party launcher on your Android device may have a minor impact on performance and battery life, but the effects are usually minor. 

Hello, Myself Rana, the founder of Bugswave.com, where I assist others with their technological problems and guide them through the process of resolving them.
Share with others