Are you wondering what is com.miui.securitycenter is and why it's on your phone? In this article, we'll explore the purpose of this pre-installed app.
Xiaomi is one of the leading smartphone manufacturers in the world. Similarly, MIUI is one of the best custom operating systems currently present in the smartphone market.
MIUI was developed by Xiaomi in 2010 for a unique and user-friendly experience for all Xiaomi users.
This "com.miui.securitycenter" is a package of an app named Xiaomi Security for Xiaomi phones. Now we will explain more about this package in this article. 
This security app from Xiaomi plays a key role in protecting all Xiaomi phones from unauthorized access. This app comes in-built with the MIUI launcher known as com.miui.home.
Let's talk about all its security features in this article and also discuss some of the myths that people have about his app. 
Table of Contents
What does com.miui.securitycenter mean?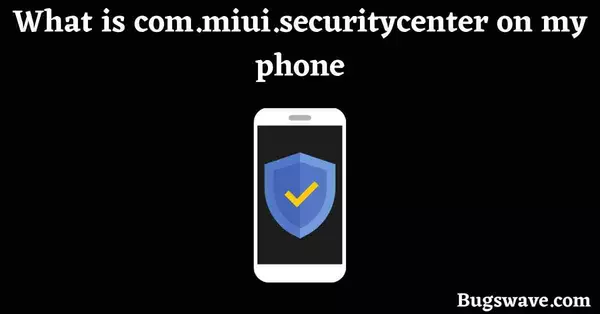 Basically "com.miui.securitycenter" is a package of an app called Xiaomi Security. As with every security app, this one also has some amazing security features that a user can use to protect his smartphone from unauthorized access. 
There are some people who don't know about packages on smartphones. For them, we just want to say that a package is a collection of everything an app requires for its functioning. It includes certain codes that help the app to get installed and update on a smartphone. 
Now, coming back to the topic, this security app is filled with so many security features that a common user cannot recognize. Some of those features actually work, and some do not. 
Now let's talk about some of those features and discuss their uses in our daily lives.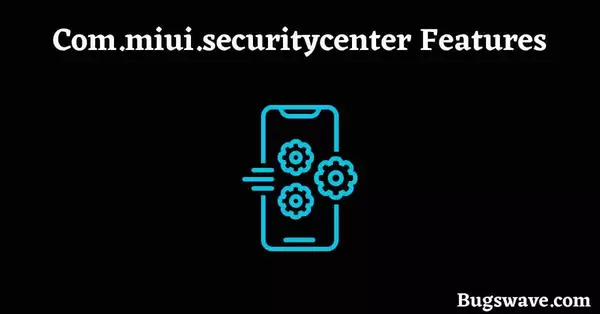 This is one of the major reasons why this app is so important for Xiaomi phones. One of the major highlights of this feature is that it scans every single app you install on your Xiaomi device for virus and threat protection.
Now, scanning for viruses and threat protection is not an out-of-the-box feature, but having it as a pre-installed system app on the device is.
There are a lot of myths about this app that it is not genuine and gives fake data. The main reason why this feature is not so popular is that there is no surety of an honest scan. After all, it's a free service, so it lacks some resources.
But that doesn't mean it is useless, this app is capable enough to detect suspicious files or apps.
Here, the cache cleaner could be helpful for those who often forget to clear the cache. It can be helpful for those who struggle while clearing the cache.
The main reason this feature is so important is that clearing the cache frees up some storage space. This could be helpful for those who are struggling with storage space. 
Clearing up the cache also helps in avoiding various glitches on the smartphone. Next time, if there is any issue, like bugs on your device, try clearing the cache using this feature or manually.
In short, this is a great feature and you can use it to enhance your device's performance.
Speed boosters play a key role in improving the device's speed. This frees up some resources, cleans junk files, and closes background-running apps, which consequently makes a noticeable difference in speed. 
Applying speed boosters helps improve responses and the overall speed of the smartphone. If your device is struggling with performance issues, then this could be a game changer.
Nowadays, a battery saver is as important as a power bank. People are so into technology that they are always on their phones and want to save their device's battery as much as possible.
To tackle this issue, some carry power banks with them, and some have full faith in the device's battery saver. 
After seeing this flow of battery savers, smartphone manufacturers started coming out with their in-built battery savers. This just stops the apps that run in the background and frees up some resources to lower the power consumption. 
The second space has become essential for corporate employees these days, as they don't want to merge their personal and professional lives.
The second space is nothing but an amazing feature where a user can create a whole new storage space in their phone.
Users can set up this second space with whole new emails and passwords, just like on another device. There is also a facility to import files from the main storage.
Now, game turbo is something that every gamer wants. This special feature enhances gaming capabilities and speeds up the processor for a better gaming experience.
Game Turbo closes all the background apps and clears the notifications for an uninterrupted gaming experience. It sideways turns off auto-brightness for battery consumption. Overall It is an amazing feature provided by this security app. 
What is "used com.miui.securitycenter"?
Here, "used com.miui.securitycenter" means your device is using this file. This indicates that this file is using your device's resources, such as battery, processor, storage, etc. 
People often get afraid after seeing these types of files because they think these are some kind of malware. There is nothing suspicious in this file; you can let it run on your device. 
Is com.miui.securitycenter safe?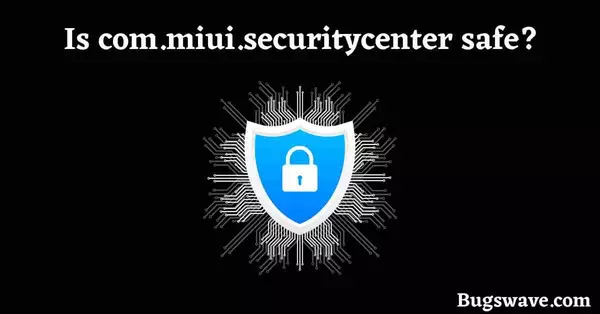 Yes, it is absolutely safe. After all, this is itself a security app, and being a security app, it is obvious to be safe. Moreover, this app is developed by Xiaomi, which is a big tech company, so there shouldn't be any doubt about its security. 
Apps by these big tech companies undergo various security checks and certifications, and after that, the apps get launched in the market. Remember our words the next time you have doubts about an app developed by a large tech company. 
However, it's important to be attentive to security and safety, as nowadays cyberattacks are increasing. But there shouldn't be an unnecessary waste of time in doubting popular tech brands for their safety.
How to fix "com.miui.securitycenter keeps stopping" problem?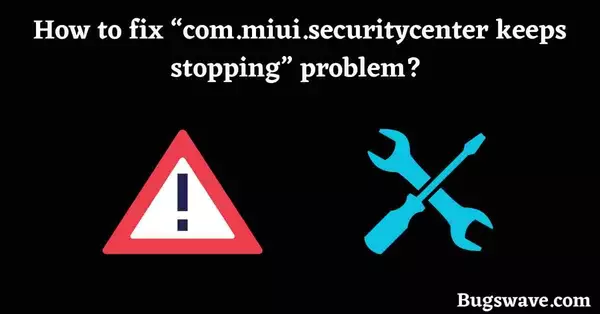 So many people have reported this issue with this app; they are getting this "com.miui.securitycenter keeps stopping" notification continuously. After getting frustrated by this pop-up, they try to find some solution, but unfortunately, there is barely any website that talks about the real cause.
We will share with you some of the proven ways to permanently fix this issue. So let's straight jump into those solutions.
Clearing the cache would be a great step in resolving this issue. because, as we discussed above, clearing the cache avoids glitches and bugs, so if there are some bugs, they will be resolved.
To do so, go to Settings > Storage > Manage Apps > Security App > Clear Cache. Follow this small guide, and you'll be able to clear the cache easily.
If you often forget to update your device's apps, then there are chances that you forgot to do this too. For that, go to the Play Store and update it as soon as possible. Doing this will be quite helpful for you in resolving the issue.
If you are unable to find this app on the Play Store, then try to update it in the "GetApps" application that comes pre-installed on Xiaomi phones.
If this issue is still not resolved, disable its notifications. The reason is, this app barely sends any security-related notifications, so disabling it would be a smart move. 
There is nothing professional about this move; for that reason, use it only if there is no other option left.
Can I uninstall com.miui.securitycenter from my Android phone?
No, this is a system app that comes pre-installed on all Xiaomi phones or phones having MIUI. Usually, software companies won't allow users to delete their system apps. This phenomenon also applies here; there is no option to delete this security app from Xiaomi phones. 
But if you still want to delete it, then there is only one option left: rooting your device. This is not recommended by us; please don't try to spoil your data's safety and security with one notification.
Conclusion
In conclusion, we can say com.miui.securitycenter is a package of the Xiaomi Security app developed for its smartphones. It includes security features such as real-time virus scanning, a cache cleaner, a speed booster, a battery saver, a second space, and a game turbo.
While some of these features may not work well, but the app is safe to use and has undergone various security checks and certifications.
This concludes our article; if you have any questions about this security app, please leave them in the comments section and we will respond as soon as possible.
Related FAQs
What are packages on smartphones?
A package is a collection of everything an app needs to function properly, including codes that allow the app to get installed and update on a smartphone.
Can I use an alternative security app instead of this Security Center app?
Yes, you can use third-party security apps on your phone instead of this security center app. Using a third-party app will not affect your device's normal functioning.

Hello, Myself Rana, the founder of Bugswave.com, where I assist others with their technological problems and guide them through the process of resolving them.
Share with others