Are you wondering about the best answer to "What is com.miui.home on my android phone?"
Then we come along with our article, which goes over every detail about this file and its unique features.
This com.miui.home is the package for the launcher app on Xiaomi phones. A launcher is one of the critical factors in smartphone sales; people want an excellent-looking home screen for their devices.
We all know that Xiaomi is a well-known smartphone manufacturer. It is one of the leading smartphone companies in the world
One of the most exciting and feature-loaded things about Xiaomi phones is their home screen.
So let's discuss this topic in detail and find out some exciting features of this launcher. And you may also want to know what is com.miui.global.packageinstaller on your device.
Table of Contents
What is com.miui.home on my phone?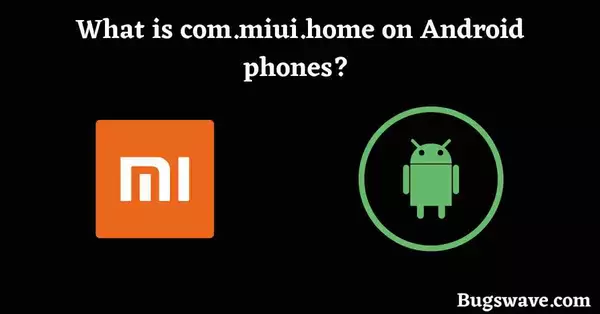 "Com.miui.home" is a package of system launcher apps for Xiaomi phones or phones that run on MIUI. It is one of the significant reasons people appreciate Xiaomi for its many features on the home screen.
Xiaomi's phone's home screen always seems filled with unique features because they have loaded it with amazing features like live wallpapers, cool widgets, and app icons.
Some people can get stuck on the word "package," so let me briefly tell you about the package.
A package file contains all the essential things an app requires to run on smartphones. This file includes codes, a photo gallery, some permissions to access a smartphone's resources, and many more.
What does "used com.miui.home" mean?
"Used com.miui.home" means that your device is using this file and that this file is using your device's resources.
Some people fear seeing this file because they think it is malware or spyware. But there is nothing to be worried about with this file; it's just a simple system file.
Com.miui.home Features and permissions
As we mentioned above, this default launcher is filled with various features. So let's talk about these features one by one.
Better navigation of apps
One of the most impressive features of this launcher is that if you long press any social media app, it will give you the option of your top 3 contacts, and you can enter their chat box directly from the home screen.
This feature is not for social media apps alone; different apps have different suggestions. For example, long pressing the phone app will suggest adding new contacts, checking your bank balance, or checking transaction history in the case of any payment app.
Hide apps
You hide your selected apps, this feature is available only on selected smartphones. There are very few smartphone companies who provide this feature in their phones while this is the most demanded one.
Select animation speed
you can choose the animation speed of launching the apps. It could be slow, medium, and fast, according to your needs. If you want to save the battery of your device then medium or slow would be fine, otherwise remain it on fast.
Options for navigation
You can choose to use buttons or gestures while navigating. for example, you want to go back to the previous settings or page so you can either choose to do it with buttons or gestures.
Change icon size and style
Icons' sizes and styles can be changed in this launcher, and people with weak eyesight can set bigger app icons for better visibility.
Blur app previews
In recent apps, all the apps shown in the list are blurred. there is a privacy reason behind it, it will privatize your recent activities and don't let them disclose to the person sitting next to you.
Enable/Disable the app drawer
It gives the option to use a new app drawer or a classic app drawer and also gives the option to use lite mode. This is more convenient for low-end devices because lite mode has fewer features which consequently helps to processor to do its best.
floating window
It is one of the major features of this launcher, people can now use a floating window and can multitask on their devices. For example, you are watching a movie on your device and suddenly you got an SMS from your message app. You just tap on the pop-up, and a floating window will appear where you can see and reply to the message. This floating window will disappear while swiping up.
Permissions
There are simple permissions granted to this app that every launcher app takes. So let's take a look at those permissions.
Modify system settings
Change Wi-Fi connectivity
Change Bluetooth connectivity
Add home screen shortcuts
Show in lock screen
Notifications
Is com.miui.home safe?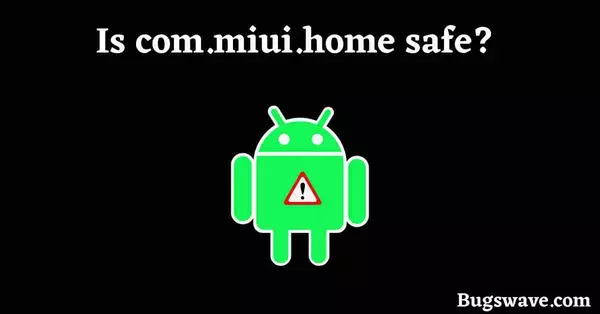 Yes, it is safe and secure, as Xiaomi developed it for their smartphones. As mentioned above, this is the default launcher app for Xiaomi phones, which means it is entirely safe and secure.
Xiaomi is a well-known brand worldwide, so there shouldn't be any doubt about its safety.
Also, it comes pre-installed on every Xiaomi smartphone, and usually, pre-installed system apps are safe enough.
Can I uninstall com.miui.home on my phone?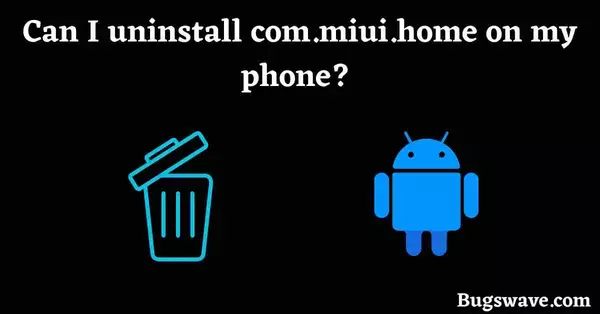 As we mentioned above, this is a pre-installed system app by Xiaomi, so there is no option to delete it. Smartphone brands often restrict users from deleting their pre-installed system apps because deleting them can be dangerous for the smartphone.
But it doesn't mean you can't install any other launcher app on your device. It is possible to install a third-party launcher on your device. As you install third-party launchers, the default one will automatically be disabled temporarily.
Similarly, on deleting it, the default one will automatically apply to the system to prevent a system crash.
Verdict
In conclusion, com.miui.home is the default launcher package for Xiaomi smartphones.
Because of its innovative products, Xiaomi has the world's largest market share of smartphones.
All the features that Xioami provides are for a better user experience. The optimization could be better, but it is still effective for lower and mid-range smartphones.
So that was all about this article. We hope you liked it and learned something valuable from it. We hope this article has resolved all your queries about this topic.
At last, thank you for staying with us till the end of this article. Don't forget to leave your thoughts on this article in the comment section. Thank you!
Related Faqs
What exactly is a smartphone launcher app?
A smartphone launcher app controls the home screen layout, icons, widgets, and other customization options.
What if I put a third-party launcher on my Xiaomi phone?
Installing a third-party launcher on your Xiaomi phone will temporarily disable the default com.miui.home launcher and allow the new launcher to control the home screen layout, app icons, and widgets.

Hello, Myself Rana, the founder of Bugswave.com, where I assist others with their technological problems and guide them through the process of resolving them.
Share with others