Are you looking for your query "What is com.miui.global.packageinstaller" on the internet and still unable to find the best answer?
Then we are here with our article today to answer your most frequently asked questions about this file.
Xiaomi is one of the leading smartphone manufacturers in the world. There are many Xiaomi smartphone users, especially in Eastern countries like China and India.
Apart from these, there are so many active users of Xiaomi phones worldwide.
Because of the large user base, queries about Xiaomi phones have filled the internet. One of those queries is about com.miui.global.packageinstaller file.
Basically, this is a package of a pre-installed system app on most of the Xiaomi phones named Package Installer like the vault app is named com.mi.globalminusscreen. Let's discuss this in more detail. 
Table of Contents
What is com.miui.global.packageinstaller on my phone?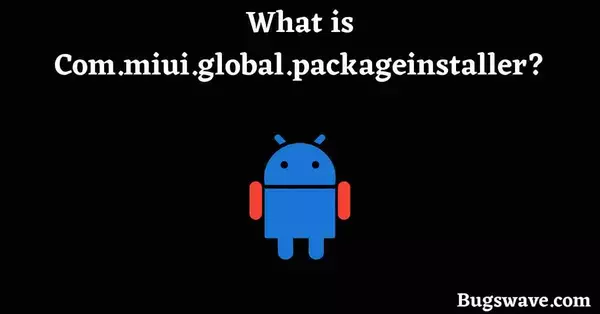 Lots of services run in the background of a smartphone that are responsible for this level of smoothness and seamless experience. As a result, a phone becomes a smart device.
This com.miui.global.packageinstaller is a package of an app called package installer on Xiaomi phones. This service runs in the background and is responsible for installing and uninstalling processes on Xiaomi phones.
Every single app or file you install or uninstall on your device happens because of the package installer app.
A package is a file that contains every single thing that an app requires to run on a smartphone. This package installer installs that package for every single app you install.
As system apps are not seen in the app drawer, just like that, this app also does not appear in the app drawer.
If you still want to access the app, then go to the Apps section in settings and then select the "Show All Apps" option by tapping on the three dots.
Used com.miui.global.packageinstaller meaning
Used com.miui.global.packageinstaller means that this file is using your device's resources like storage, processor, etc. There is no other meaning to this, but some people get afraid of being hacked or attacked by malware after seeing this file on their devices.
But that's not the case; it is a completely safe and secure file. You can keep this file on your devices without any doubt.
Is Com.miui.global.packageinstaller safe?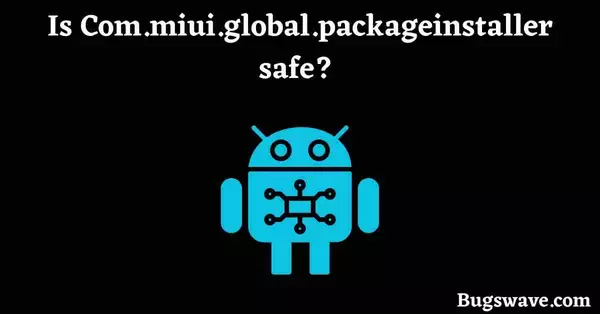 Yes, it is safe and secure enough to never let your private data be disclosed to any other external agent. After all, it was developed by Xiaomi itself, and being a global brand, Xiaomi must have good security.
Big tech brands like Xiaomi have their own security organizations that monitor their products' security and users' privacy. Also, they have to undergo specific certifications from state-level security organizations before launching their products into the market.
Can I uninstall com.miui.global.packageinstaller?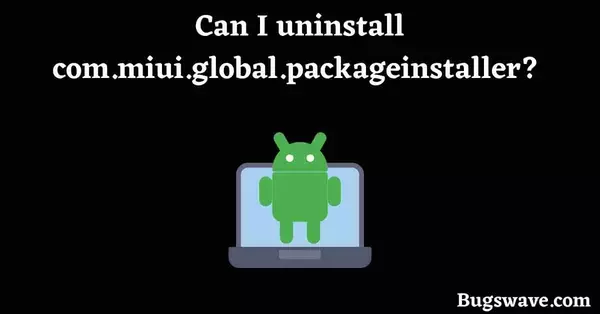 No, there is no way you can delete this file from your device because, as we mentioned above, this is a system file that cannot be permanently deleted from the device.
Smartphone companies won't let users delete their system apps. because doing this can crash the operating system and affect the basic functionality of the device.
Verdict
So that was all about this article, We hope you liked it and learned something valuable from it. We hope it helped you answer all your queries about this package file.
At last, we just want to say that, don't forget to leave comments in the comment section to appreciate our efforts in making this article.
Related Faqs
Where do I find the Package Installer app on my Xiaomi phone?
The Package Installer app does not appear in the app drawer like regular user-installed apps. To use the app, go to Settings, then Apps, and select the option to show all apps.
Does the Package Installer app have access to my private information?
The Package Installer app does not have direct access to your personal data. Its primary function is to manage app installation and uninstallation on your Xiaomi phone.

Hello, Myself Rana, the founder of Bugswave.com, where I assist others with their technological problems and guide them through the process of resolving them.
Share with others