Do you also want to change Bitmoji's gender on Snapchat? Read our blog to find out the process.
Snapchat is one of the most popular social media platforms out there. In fact, the number of users is estimated to be around 191 million. It is a great way to share photos and videos in a way that is almost guaranteed not to last.
And According to Axios Report, 1 billion Bitmojis are sent per day.
Bitmoji Avatar is a great way to express your personality on Snapchat and this is now becoming more popular because some other companies are also using this feature on their sites.
This feature has become famous all over the world and is really a helpful feature for people on Snapchat.
Table of Contents
How to change Bitmoji's gender on Snapchat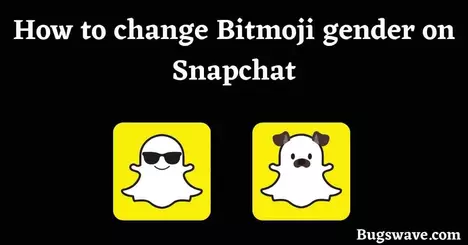 On Snapchat, Bitmojis are a fun way to express yourself. When you first start using Bitmojis, you'll notice that there are a few predefined Bitmoji characters that appear when you open the Snapchat camera and press the shutter button.
You can easily change the gender of any of the predefined Bitmoji characters.
But if you have chosen the wrong gender of your Bitmoji on Snapchat then follow our steps to make the process easier. You can easily change the gender of any of the predefined Bitmoji characters.
This will surely help you out in changing your Bitmoji.
Follow our guided steps if you want to know how do I change my Bitmoji gender –
1. Open up your Snapchat Mobile app.
2. Now open your Snapchat profile.
3. Tap on the settings at the top right corner of the screen.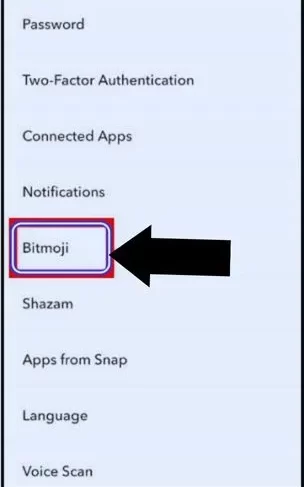 4. Now scroll down a little bit and you'll see the 'Bitmoji' option, just tap on it.
5. Now if you select the "Edit My Bitmoji" option then you can only able to change the looks of your bitmoji but not the gender so change the gender and select the "Unlink My Bitmoji" option and proceed.
6. Now you can create a new Bitmoji and select the gender that you were looking for.
How to remove Bitmoji Selfie from Snapchat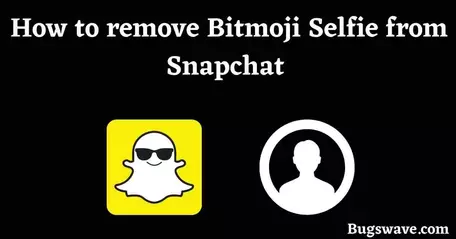 Changing Bitmoji selfies from Snapchat is much easier for you if you have already read the above paragraph, but if you didn't or you were only looking for this particular topic then you can proceed and we will help you out.
This step is much more similar to this with some slight changes in it. Just follow our steps and you'll find the solution to your problem.
● By opening your Snapchat Mobile app, go to your Snapchat profile at the top left corner of your screen.
● Now select the 'settings' option on the top right of the screen.
● Now just simply go to the Bitmoji Option by just scrolling a little bit.
● Now select the "Choose a Selfie" option and go ahead.
● Now you can select your favorite selfie that you want to put as your Bitmoji selfie.
● After selecting the selfie, tap 'Done' and it will appear on your Snapcode.
Now that's not the end of the topic here, because some people are looking for the Bitmoji selfie for the Bitmoji snap maps, and then they can go with the next steps. These will help you out with changing your bitmoji on Snap Maps.
● Go to the camera roll of Snapchat or we can say the 'Homescreen' which is obviously a camera roll.
● Now swipe down to the viewfinder to open the Maps of Snapchat.
● After this tap on the 'Me' icon in the bottom left corner of the screen.
● Now select the "Choose a Bitmoji" option and you can select the bitmojis from the list.
But this bitmoji left only for 4 hours and after that, they come their default bitmoji. You can repeat the process after 4 hours to stay updated.
Also Read: How to turn off auto scroll on Instagram
Last Words
In this blog, we shared a step-by-step guide on how to change Bitmoji's gender on Snapchat. This is a fairly simple process, especially if you follow the steps mentioned above.
These Bitmojis can then be used in users' snaps, and Bitmoji even has its own Snapchat account where users can share content and view other Bitmoji. 
If you have any comments or questions regarding Snapchat, please leave them in the comments section below and we will answer you as soon as possible.
Frequently Asked Questions
How to Change my Bitmoji Gender on Snapchat?
The process of changing the gender of your Bitmoji on Snapchat is pretty straightforward. When you go to the Bitmoji page, you will have to select the 'Edit' option. Select the 'Gender' option and you will be able to see all the available genders. Click the one which you want to choose and your Bitmoji gender will be changed.
How do I create my Bitmoji Avatar?
Navigate to your Snapchat profile by opening your Snapchat profile page. Locate Bitmoji and then select Create My Avatar. To make a new avatar, follow the given steps.

Hello, Myself Rana, the founder of Bugswave.com, where I assist others with their technological problems and guide them through the process of resolving them.
Share with others