In this post, we have shared the best Discord bio ideas, like funny, cool, aesthetic, cute, and all other types, that you can copy and paste from here.
Discord is a free and flexible text and voice chat app. Gamers mainly use it, but it can also be used for other forms of online communication.
A Discord server is a great way to promote your content and interact with your audience. It can also increase the chances of people sharing your content.
A Discord bio briefly tells about you, which is enough to make an impression on the audience.
In this blog, I have tried to give the best bio ideas for Discord that you can use to update the "about me" section in Discord.
Also, Check out Aesthetic Discord bio ideas
Table of Contents
10+ Cool Discord Bio Ideas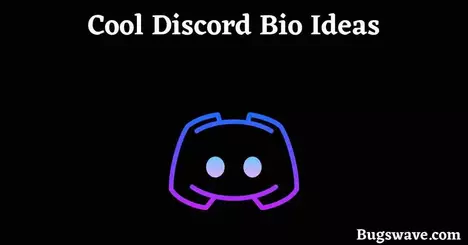 Here are some of the coolest Discord Bio ideas:
Gaming is a great example for society. 🔥
When better is expected, good is not good.
If you don't prepare, you're setting yourself up to fail.
Have I ever explained what madness is?
The greater the difficulty of success, the greater the joy of victory.
The road leading to Easy Street runs through the gutter.
Set lofty goals for yourself and keep going until you achieve them.
The rule states that you must compete. It's about becoming a better version of yourself.
I BECAME A GOOD BOXER when I stopped trying to remember them and started trying to kill them.
One's willpower determines the difference between the impossible and the possible.
Living outside of your comfort zone yields the best results.
Here is my story for the ages.
I'm a cupcake looking for her stud muffin.
Be yourself in a world where you can be anyone.
Success runs through my veins.
Yes, I am another influencer.
Scratch here to reveal my hidden biography.
This is not a dream. This is my life.
What should I include here?
Hello, and welcome to my world
20+ Funny Discord Bio Ideas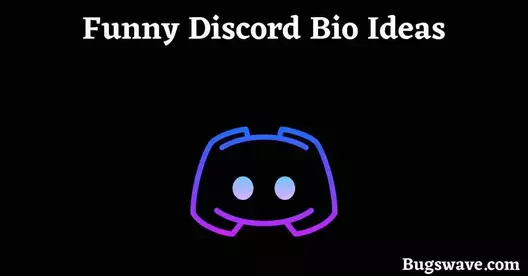 Here are some of the best funny bio ideas for Discord:
I apologize for any posts I make while hungry.
I'd rather steal your dessert than your boyfriend, Humble, with a hint of Kanye.
Sassy, classy, and a little badass
I aspire to be an adult one day.
I'm not immature; I know how to have a good time.
Being wise is so simple. Come up with something stupid to say, and then don't say It.
Never make the same mistake twice; there are always new ones to learn from.
From Friday to Monday, life is beautiful.
Some people simply require a high-five on the cheek.
Why worry about the other 3 percent when I'm right 90%?
I'll be back in 5 minutes. If not, reread this status.
Let me grill your cheese! I'm flirting
Math and alcohol do not go together. Please refrain from drinking and driving.
I believe there is a lost cause called myself.
I used to think I was unsure, but now I'm unsure. 
 Life is short, so I'm smiling while I still have all my teeth. 
My interests include breakfast, lunch, and dinner, followed by a chocolate dessert.
Netflix and ice cream are in a relationship. Funny on the outside, Sad on the inside.
Chanel's Instagram bio is currently loading the bags under my eyes.
Actually, I'm not funny. I'm just a jerk, but everyone thinks I'm joking.
I'm an expert in social media. No, I really am.
15+ New Cute Discord Bios Ideas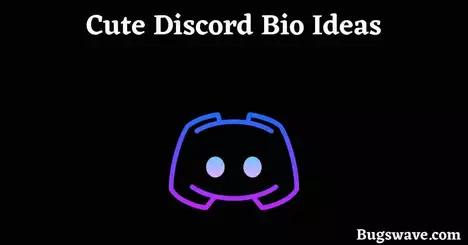 We also shared some cute bios for Discord that you can use:
You are responsible for so many of my smiles.
Life is a game that must be won.
I enjoy playing video games.
Because beauty fades, it is still beautiful.
We start and finish everything ourselves.
Keep calm and blame it on the time difference.
I am a gamer, not a player.
Eat, sleep, and play again.
Just five minutes longer….
Gamers do not die; instead, they respawn.
I am so grateful to be able to share my world with you.
I'll make sure that all of your dreams come true.
Live your life in the sun, where you belong.
My reality is better than my fantasies.
Congratulations, I love You.
I spread kindness wherever I go.
I adore my fans more than life itself.
Don't berate yourself for passing up opportunities.
We could always use a little magic now and then – don't keep your magic hidden.
Every day may not be a good day, but every day contains some good.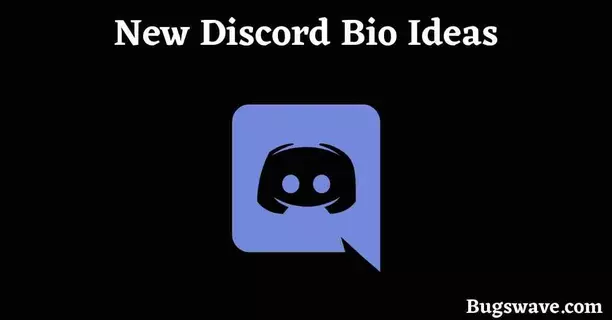 A trophy carries dust. Memories are eternal.
There are only two ways to argue with a woman, neither of which works.
Tonight, I'm going to feast on the flesh of fools.
Learn the game's rules; you must be Edu.
When the game is in front of me, I will play.
I don't require a firearm. My friends are my rock!
You cannot take my strength because I have come to take it.
Only those who see the hidden can achieve the impossible.
Someone cannot be destroyed. The more you kill a man, the higher his status.
 You can't become the best unless you first become the worst.
 Be the warrior in a world full of worrisome people.
 It will not always be easy, but always try to do the right thing.
She can't become cans, and her dreams become plans.
Life is what happens while you're scrolling through Instagram.
Happiness is the result of Simplicity.
 If I were a writer, I'd have a better Discord bio quote.
It's my turn to be the center of attention. I deserve it.
I put into practice what I post.
8+ Creative Discord Bios
● My goals are my dreams
● Why is the air so polluted if "love is in the air?"
● It took me _ years to get this look.
● Currently saying yes to adventures
● Late-night snacker
● Everyone else has been taken, so here I am.
● Cake addict in recovery
● I make money while I sleep
● People call me Sara, but you can call me right now.
Best Discord Bios for Girls
● I leave a little sparkle wherever I go
● I believe in making the impossible possible because giving up is not fun.
● My dreams became my vision, and my vision became my reality.
● Smart. Strong. Silly. Straight-up gentleman.
● I'm not perfect, but stories are always better with a hint of flaws.
● My expectations are high… just like my heels.
● Happy girls are the most beautiful, in my opinion. Also, please allow me to purchase 15 pounds of makeup.
● Who governs the world? ME.
● Happiness is always in style.
● I'm an ambitious woman with a golden heart.
● Nobody can dim my light because I shine from within.
● flawiving my life on my own terms. 
● I don't give a damn what other people think of me. This is the most authentic version of myself. 
● I'd rather be despised for who I am than adored for who I am not.
20+ Good discord bios Ideas
● I'm falling for you.
● stressed, blessed, and addicted to coffee.
● I'm having the time of my life 
● Seeing the world through colored lenses
● I'm as sweet as honey.
● Don't bother researching me. You will not graduate.
● sending my selfies to NASA because I'm a star.
● I'm not yet where I want to be, but I'm getting there.
● I hope to be a happily married older man telling wild stories about his wild youth one day.
● I got where I am today by being myself.
● I was born to do what I'm doing right now.
● You don't like me? I don't mind.
● I'm out here hustlin' to get what's rightfully mine.
● I will always be out of your Range.
● A proud gamer and a proud learner.
● No reasons to step back just following the odor of success.
● In the case of money, I've lost my friends.
● Follow me, and I'll follow you back, please come back.
● Status Update: I am currently hungry
● Kanye's attitude mixed with Drake's feelings 
● Because I'm so clean, they call me Febreeze.
● Please do not kale my vibe.
● Follow my Instagram or I'm no longer a nacho friend 
● I believe in being myself
● I like to stop and smell the rosé during the day.
● I'm awesome and having a perfect day right now.
● Artists never retire; instead, they withdraw.
● 'You are what you eat, I guess I had a sexy beast for breakfast.
● I'm not Mary, but I'm still popping.
Simple Bio Ideas for Discord
● I'm an exception.
● Simple but important
● Getting better
● Rolling with the gang
● Living a Pretty and Profitable Life
● Life is lovely.
● Glitter is the only choice.
● Nothing is predictable.
● I see beauty in everything.
● Instagram is amusing.
● Goal: to have a bigger smile 
● King-size Aura
● Simple is the most attractive
How to Create a Funny Discord Bio
You can easily create a humorous bio by brainstorming with friends or drawing inspiration from other people's bios. If you're stuck for ideas, consider what makes you unique or your interests.
Once you've come up with some ideas, be creative and unique in your wording to get the most laughs.
How to change your bio on Discord
Changing your bio on Discord could be a struggle for some people, So here are some simple steps to do this.
Open Discord and click the "Gear" icon in step 1.
Select "My Account > User Profile > Edit User Profile.
Fill out the "About Me" section with information.
Discord is an app that helps users play games online with people from around the world. You can also use Discord for personal or professional use.
Wrapping up
We hope you enjoyed our post and found some of the best Discord bio ideas. If you have any tips, please leave them in the comments below.
If you are looking for a free, easy, and effective way to keep in touch with friends, family, and business associates, Discord can be a great way to do it.
Use a humorous or clever bio to make your profile stand out if you want to.
Also, if you have any questions or comments regarding the Discord bio, we'd love to hear them.
Frequently Asked Questions
What are some of the best Cool bios for Discord?
Some examples of the best Cool bios for Discord are:
– Life is a game, and true love is a trophy.
– Only games are played as doubles in the bedroom.
– Keep Calm And Let The Games Begin.
– Thanks but our princess is in another castle
– You know that when a player teaches you how to play, he loves you.
Why is the Discord app so popular?
The Discord app is so popular nowadays because of its features that allow anyone to broadcast themselves and use a unique in-game overlay. Many gamers use this platform, as it lets them connect with their friends and other gamers.

Hello, Myself Rana, the founder of Bugswave.com, where I assist others with their technological problems and guide them through the process of resolving them.
Share with others