Today we will explain what is Meta Services app on Android phones and what this app does on your Samsung or other phones.
We know Facebook very well because it is one of the greatest inventions of all time, and all the other apps are following in its footsteps. So Facebook's parent company, which was earlier known as Facebook, has now changed its name to Meta.
This name was changed by the founder of Facebook himself, Mark Zuckerberg.
However, according to reports, it has now been changed for the metaverse that Mark will launch in the world under its Meta company.
So these "meta services" are kind of working in the background of the Facebook app. Facebook obviously comes with two apps in it, which are Messenger and Facebook itself.
To manage these two apps' files and improve synchronization, Meta launched these meta-services. It is just one of the many meta apps that the company offers, such as Meta App Manager and Meta App Installer.
Table of Contents
What is Meta Services App?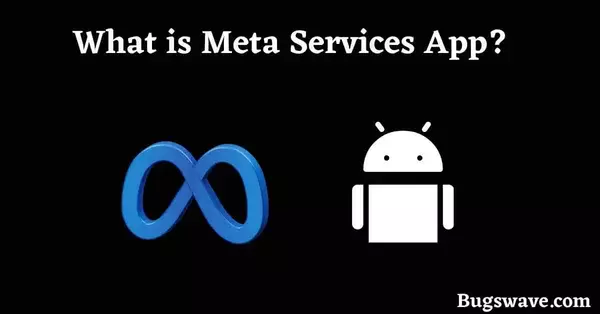 So this Meta app basically tracks your activity and presents you with the best content according to your interest.
The main feature of this app is to keep your activity up-to-date. This feature updates your Facebook and Messenger automatically and does not disturb you with the upgrade of these apps.
We think it's a great step from the Meta founder, but there are other apps that are not using this kind of app but are still running well without any problems. So the question arises: is it worth installing this app? We will discuss this topic today in this article.
By the way, this app or feature automatically installs on your device when you install Facebook.
This app doesn't have any physical presence on the home screen, but runs in the background and stays in storage.
So from all these features of this app, one curious question arises: is this app safe enough to be installed on our smartphones?
Is the Meta services app safe?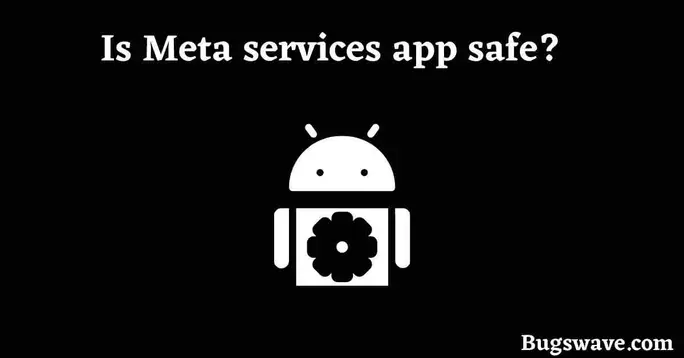 So meta services app is safe or not?
Because a well-known brand like Meta makes this app, there should be no doubt about its safety. Specifically, safety includes the security of our data, also known as privacy.
Yes, it uses our data for a better user experience but also keeps our data safe and secure from the open world. So if you were afraid of this app being unsafe, then this must have given you some satisfaction somewhere.
Do I need Meta Services App on my phone?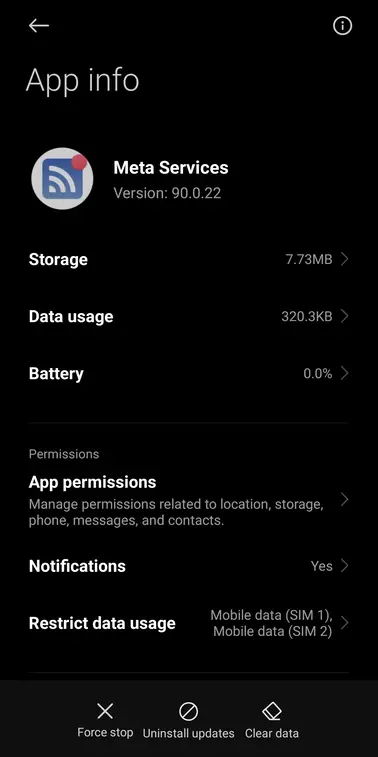 So the answer is, if you are a Facebook enthusiast then it should be a big yes from your side. Otherwise, there is no need for this app in your app. Because there is no danger in using this application.
Meta services battery drain Issues
The Meta Services app may contribute to battery drain on your device, particularly if it is an older or low-powered device. This is due to the fact that the app runs in the background and remains in storage, consuming system resources and contributing to battery drain.
Can I delete Meta Services app?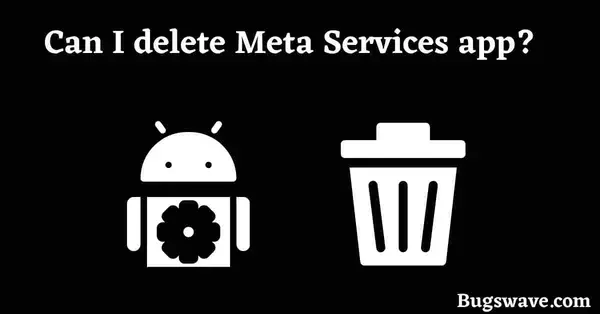 Yes, there is a way to prevent your smartphone from running this app.
If we need to use Facebook, we can't delete this app from our phone; otherwise, we can uninstall Facebook and this app will be deleted automatically.
However, we can disable meta services app on our smartphones, which means it will remain and can be used at any time.
Video Guide:
Conclusion
We hope you like our article about What is Meta Services App on my Android Phone.
This app is also similar to other meta apps like meta app manager and meta app installer. These apps basically Keep all meta apps updated.
So in the end, the conclusion of his article comes out to be very simple and straight, which is, if you have heating issues with your mobile, then you can disable this app. Otherwise, it will have no effect on your phone and will not interfere with your daily activities.
If you have any questions or issues related to this app or this article, then please comment and we will surely approach you to solve your problem as soon as possible.
Frequently Asked Questions
What is meta services on android?
The primary function of this meta-services app is to keep your activity current; it automatically updates Facebook and Messenger without interfering with your work or personal time.
How to disable the Meta Services app?
First of all, Open the device settings on your mobile phone. Select Apps or Application Manager. Now Select Meta Services App. Tap Disable to disable updates or Enable to enable them.

Hello, Myself Rana, the founder of Bugswave.com, where I assist others with their technological problems and guide them through the process of resolving them.
Share with others