Today, we'll look at "what the Meta app installer is on Android or Samsung devices" and how to uninstall it.
So, this is a hot topic right now. So, we'll try to cover all those topics in this article, which will help you understand the full scope of this app on your smartphone.
Among all these topics, one major question arises: Is this app safe enough for privacy, or does it breach privacy rules on your mobile phone?
Because this app does not appear on the home screen alongside the other apps, if we go to settings, it will appear in the list of all the apps we have never installed on our smartphones. Aside from that, if we try to uninstall this app, we cannot do so.
Then what is this app, and why is it on our smartphones?
We will discuss all those queries in this article, and you will get all of your answers. And you may also be interested in the scameraxservice app on Android phones.
Table of Contents
What is Meta App installer on my Android phone?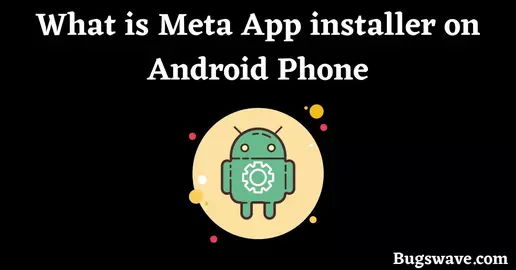 So, the Meta app installer is more than an app. It is being used to analyze your activity on various platforms, and Meta provides you with the best possible service.
This app or feature is a crucial way to enhance the productivity of meta-related apps.
However, some people have seen this app on their mobile phones even if they do not have any meta-related apps since they purchased their phone.
Sometimes, this app is also preinstalled on smartphones by the company itself. People are concerned about their privacy and other issues due to this app.
What is Meta app installer used for?
As we earlier said, this app provides you with the best experience of Meta apps like Facebook, Messenger, etc.
This app acts as an intermediary for all those apps and links them with each other to provide you with the best experience that could be capable enough to stay on that app for a long time.
These are all mind games by the big, giant companies to profit more from existing users. But these are not harmful at all if used in moderation; otherwise, they can ruin your social life.
If you follow Meta apps and their services, this app will help you in many ways.
Is the meta app installer a virus or spyware?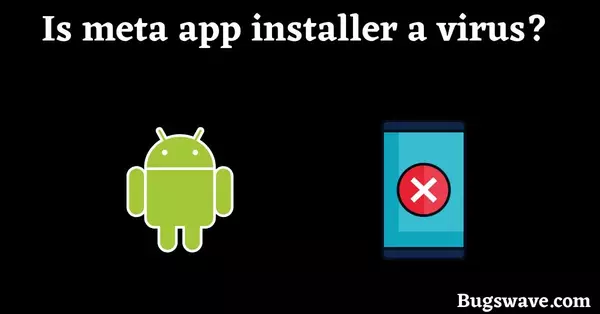 No, this app is not a virus, spyware, or malware. As we all know, this app is made by a well-known company, and there is hardly any chance of viruses.
So you should be free from this, and if you still believe that this app is not safe enough, you can disable it in the settings.
It cannot run anywhere on your device if disabled, and it will stop functioning until you enable it again.
So, from all the above discussions, it is certain that this app is safe enough for your device. You can disable it and limit its functionality if you still believe it is unsafe.
If it was a virus being installed on your mobile without your permission, it should have given some signs of the virus on your mobile; if they are not there, then it is clear that this is a safe app.
Do I need Meta app installer on my phone?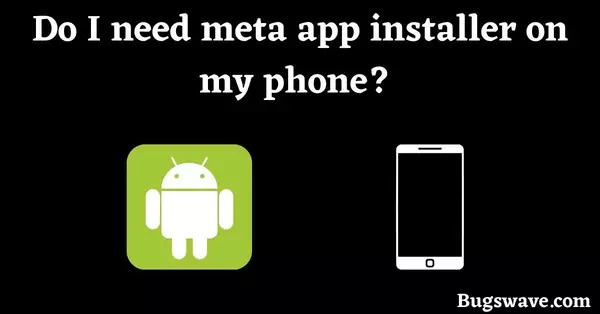 Meta followers or regular users should try this app for a better user experience. Otherwise, you can disable it anytime and limit its functionality.
By the way, there is not a big con to having this app, but it can trouble you if your smartphone has battery issues.
Because it runs in the background and consumes some battery and internet, which is definitely going to affect your battery and data consumption.
So, if you have any of these issues, avoid having this app on your smartphone. Otherwise, there are no noticeable effects on your phone.
Video Guide-
Conclusion
That is all about our article. So, in the end, we just want to thank you for staying with us till now, and we hope you liked our efforts and have learned something new from this.
And one last thing to say: Do proper research before taking any steps in this growing tech world.
If you have any questions related to this article, you can drop a comment in the comment section, and we will try our best to reach you as soon as possible.
You may also like: What is com.dti.folderlauncher on Android Phones?
Frequently Asked Questions
What are other Meta-system apps?
There are also other system apps from Meta that you may find on your smartphone, like the Meta app manager and the Meta services app.
Can I delete the Meta app installer?
Yes, you can turn off this app on your phone. Go to your system settings. Here, tick on "Show System Apps." Now, please search for the Meta app installer and turn it off.

Hello, Myself Rana, the founder of Bugswave.com, where I assist others with their technological problems and guide them through the process of resolving them.
Share with others