Today we will discuss what is finder app on Android and Samsung phones.
It is basically an Android app through which you can find settings or other features of a smartphone. This app was developed by Samsung Electronics Co. Ltd. and is usually seen on Samsung phones.
Understanding how the Finder app works, can help you navigate your phone more efficiently.
Users can access multiple settings or apps with ease by using this app.  On Samsung smartphones, the S-finder app is packaged under the name com.samsung.android.app.galaxyfinder.
The app known as S-Finder is in charge of assisting users in searching for apps and settings, among other things.
In this article, we will also discuss how to disable it.
Table of Contents
What is Finder app on my Android phone?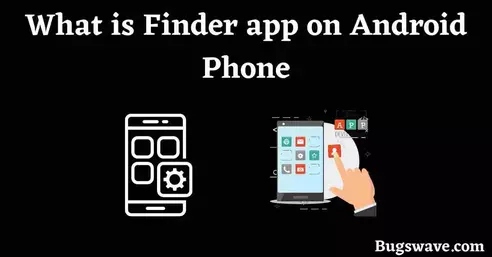 The Finder app allows you to quickly and easily find settings or other features on your Samsung smartphone with a single tap.
At present this feature has now only been introduced to Samsung phones and the feature is named as S-Finder on all Samsung phones. 
There are numerous apps related to this feature available on Google Play or Appstore, but they are not always accurate. This feature requires the app to have access to all of your smartphone's data permissions.
The reasons behind those permissions are very clear, It becomes very dangerous to give permission to an unknown third-party app to fully access your smartphone. For that reason, some people hesitate in giving those sensitive permissions and avoid using this app.
But at the same time, we can see that the app is made by a well-known tech giant, so the chances of privacy violations are very less.
What is the Finder app used For?
This is the app used for accessing settings or other features that are deep within the settings and if you don't want to go through the process of finding it in the settings, you can minimize your efforts by this app.
This app easily and quickly find those settings or features of your smartphone for you in one search.
So the question arises, Is this app safe for use?
Yes absolutely, It is safe if it is preinstalled on your smartphone by the company itself by the name of S-Finder which is made by Samsung. 
There should be no hesitation to give permission to such a reputed company to access your data instead of a third-party app whose entire production team is unknown.
Do I need the finder app on Android?
There is no issue in having this application on your mobile phone over and above it is good for multitasking. Moreover, it is a great feature for your parents or grandparents, who always face difficulty finding settings.
This can also be a great time saver for corporate workers, in my opinion. They need this app to save time and energy because they have less time for each task and must complete it on time.
So think if you really need this app to be on your smartphone or you know how to manage it manually. It's upon you, we are unable to do anything in this situation. It's upon you and your daily lifestyle.
How to remove the finder app on Android?
If it is downloaded from the play store or Appstore then it can be deleted easily by just uninstalling it
But If this app has come preinstalled on your device and you don't need this app anymore then, In some cases it won't uninstall and act as a system app. 
If you still want to delete this app because it is consuming your smartphone's battery and RAM, go to the settings and disable or force-stop it so that it cannot run in the background and consume your device's battery and resources.
If you are facing difficulty finding settings to disable it, just follow our steps one by one and it will definitely help you in disabling this app. 
First of all, Navigate to the Settings menu on your Android device.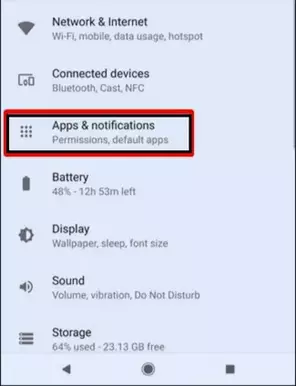 Now go to apps and notifications.
Now tap on the three dots in the upper right corner and Tick on Show system apps.
Here scroll down until you find the Finder app. You can also use your device's search function to find the app.
Once you've located the app, Simply tap it and then click on disable to disable this app.

Last Words
We hope you like our today article about the What is Finder app on Android Phones and what it's used for.
We also explain how to disable this app if necessary.
This app, which functions as a "finder," is straightforward. You can use it to locate settings and files saved on your phone. It basically assists users in finding and navigating apps, settings, images, media, and documents without having to navigate to the actual location.
If you have any other queries related to the finder app or com.samsung.android.app.galaxyfinder package, just comments on this post and we will answer you as soon as possible.
Frequently Asked Questions
What is the S-finder app on my phone?
It's basically a Samsung-branded version of the Finder app. It was just released and is only available on a few devices. S finder is a shortened form for Samsung Finder.
What is com.samsung.android.app.galaxyfinder?
com.samsung.android.app.Galaxyfinder is a Samsung application code that was created for their Android smartphones. It is the code that supports the S-Finder app on Samsung Galaxy devices.

Hello, Myself Rana, the founder of Bugswave.com, where I assist others with their technological problems and guide them through the process of resolving them.
Share with others