In this post, we have shared the best Roblox styles ideas. Some of these items are free, and some require some Robux.
We are all aware that Roblox is an excellent online gaming platform where users can program their own games and play games created by others. This creates diversity in gaming genres, which is a positive sign for a gaming platform.
Every person has their own imagination, through which he or she can create a totally different world in a game. Which may be relatable to one person but not to another. But the main point is that the varieties they are capable of providing are tremendous.
Because of its uniqueness, Roblox has grown rapidly among teenagers, especially during the pandemic. Roblox has a large collection of clothes, and this is the part where most people show their creativity. 
So here are some of the best style ideas for Roblox that you can try to make your character look better.
Table of Contents
Here are 10 different styles for Roblox-
Roblox outfits are always an important part of the gaming experience. Outfits differentiate characters from each other, and users get inspired by the outfits of other characters.
1. Devil girl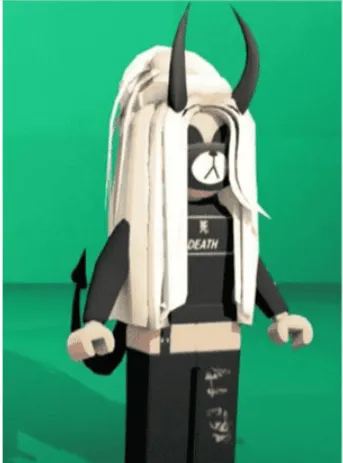 This Roblox outfit, which is a catgirl outfit, is mostly worn by females. The following are the Roblox outfit requirements:
Glamour Bun in Ashy Plat (120)
Demon Tail (50)
short W Belt & Socks (5)
Onyx Oni horns (100)
OOFBlackShirt (5)
Bear Face Mask (100)
classic Alien Face (75)
Cost: 455 Robux
2. White coat style
These all items are free on Roblox-
Roblox Shirt – Simple Pattern
Denim Jacket – White
Scatman Johns Vest
Black Jeans With White Shoes
Royal Blood Beanie
Golden Headphones – KSI
Silly Fun
Squad Ghouls: Drop Dead Tedd (hair and sunglasses only)
NeoClassic C v2 – Left Arm
NeoClassic C v2 – Right Arm
3. COMMANDO Style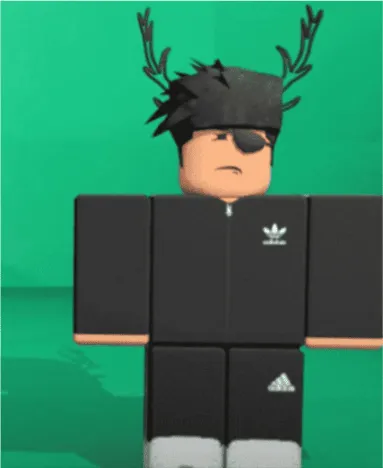 To create a commando-style outfit in Roblox, you can try combining the following items:
Black Adidas Tracksuit Top (5)
Doodle Antlers (75)
Eyepatch (100)
Adidas Tracksuit (5)
Suspicious (150)
Black Fur Cap (28)
Beautiful Hair for Beautiful People (95)
Cost: 458 Robux
4. Pajama Style outfit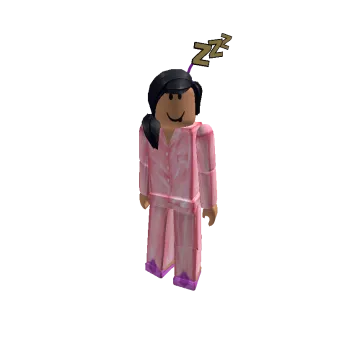 Black Ponytail
Sleepy Pajama Pants
Silly Fun
Sleepy Pajama Top
ZZZ Headband – Zara Larsson
5. Cool Style Outfit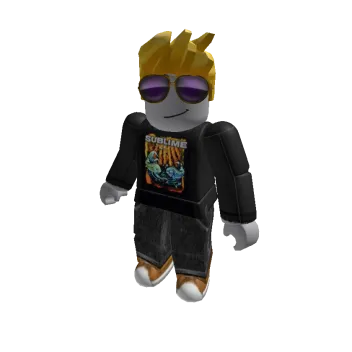 SublimeROBLOX Jacket
John's Face
Blonde Spiked Hair
Black Jeans
Stylish Aviators
6. Guitar jacket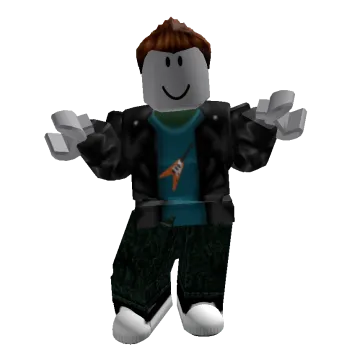 Brown Charmer Hair
Guitar Tee with Black Jacket
Dark Green Jeans
Blue and Black Motorcycle
7. Vista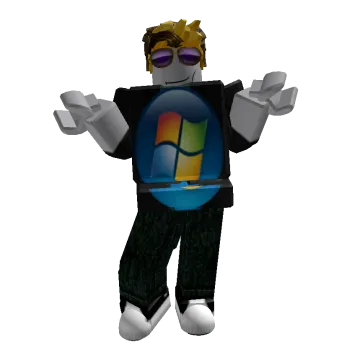 Vista Orb
Blue and Black Motorcycle
Brown Hair
Dark Green Jeans
Blonde Spiked Hair
Stylish Aviators
8. Commando girl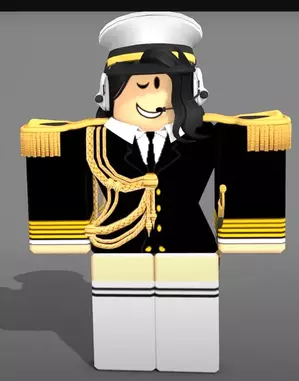 White Naval Dress Cap (75)
White Tactical Headset (110)
Vintage Wavy Black Bob (80)
Wink-Blink (40)
(1.0) White Shirt Collar (50)
Right Ceremonial Epaulette (45)
Left Ceremonial Epaulette (45)
Aiguilettes (50)
Ceremonial Saber (50)
Royal Navy Captain Formal (5)
High socks (white) (5)
Total Robux: 555
9. Outfit Idea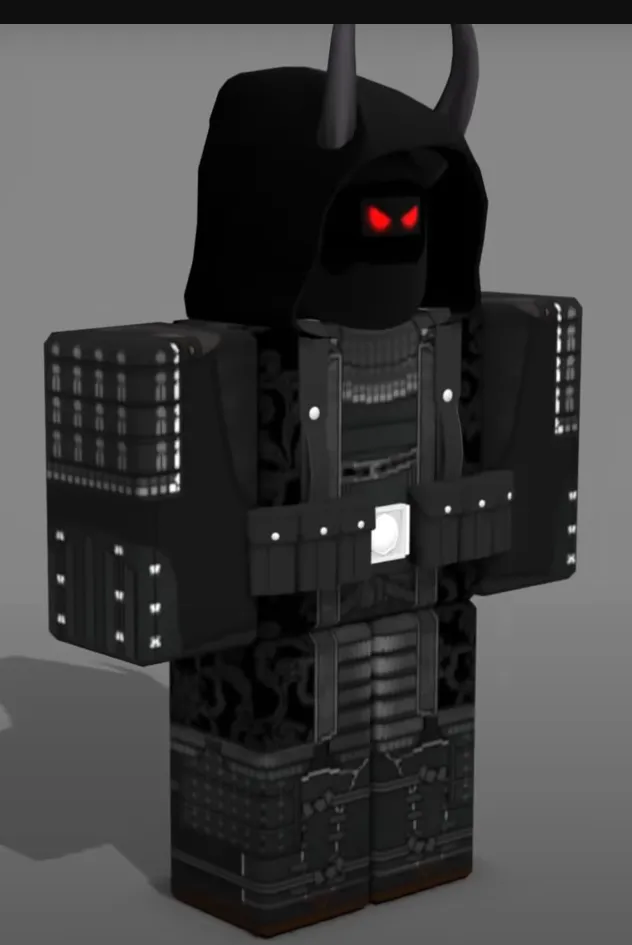 Onyx Oni Hornes (100)
Black Fashion Hood (50)
Cursed Reaper Mask (30)
Black Webbing (150)
Flower Black Samurai shirt (5)
Flower Black Samurai (5)
Robux: 340
10. Clover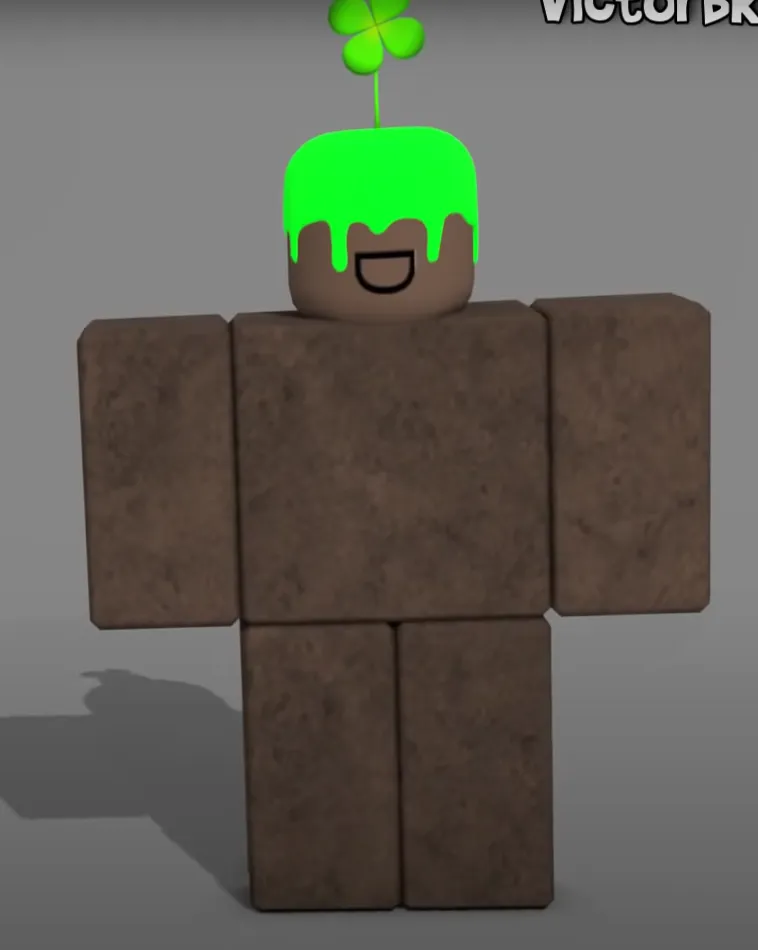 Single Clover (50)
Green Paint (50)
Slate shirt (5)
Slate pants (5)
Happy 😀 (15)
Total Robux: 125
There are tons of varieties of clothing in the Roblox customization section. We can use those items to make your characters look awesome. Making unique combinations while customizing your character may be difficult, but it will set your character apart from others.
Every item has a price that you have to pay for purchasing it. Don't worry, you don't have to pay in dollars. Roblox has its own virtual currency called Robux. which you can easily earn by playing the game a little bit.
We will ensure the exact cost of every item to be displayed after it. so that it would be easy for you to calculate according to your Robux balance.
How to customize your Roblox Style
Go to Roblox.com and sign in with your email address.
● Choose "Character" from the drop-down menu in the upper right corner. The menu button is usually represented by three horizontal bars. This brings up the character customization menu, where you can change your character's appearance.
Select a new shirt. because they are the most noticeable changes you can make and will all be displayed in boxes to the right of your character. Choose one to outfit it.
You can only wear three hats, one shirt, one pant, one face, two arms, two legs, one package, and one gear at a time.
You can select accessories, items, and customization by clicking on each body part. This will customize the whole body with some simple steps.
When you're done customizing, click the gear. A small gear icon will appear above your character. Choose it and then click "Wear" to begin wearing your new outfit.
It is all done! Your character is now fully customized and ready to shine in the game. Repeat the same steps if you ever wish to customize it again.
Related Video: Cool Roblox Styles
Wrapping up
Finally, there are countless creative and one-of-a-kind Roblox outfit style ideas. The possibilities are endless, whether you want to make a superhero costume, knight's armor, a pirate outfit, a fantasy creature, or a sportswear outfit.
The key is to mix and match different pieces to create an individual look. You can create an outfit that will stand out in the virtual world of Roblox with a little creativity and imagination
Frequently Asked Questions:
Can I customize the outfits of my Roblox avatar?
Yes, you can customize the outfits of your Roblox avatar by purchasing or creating new clothing items. You can access your avatar's wardrobe by clicking on the "Change Appearance" button in the Roblox app or website.
Can I create my own Roblox avatar?
Yes, you can create your own Roblox avatar by using the Roblox Studio tools. You can customize the appearance of your avatar by choosing different skin tones, hairstyles, and clothing items. You can then save your avatar and use it as your profile picture in the Roblox app or website.

Hello, Myself Rana, the founder of Bugswave.com, where I assist others with their technological problems and guide them through the process of resolving them.
Share with others