In this article, we will discuss what a Private Compute Services app on Samsung and Android devices?"
We are all aware that an operating system is made up of several files with different functions that perform a variety of tasks at the same time. So, just like that, there is a Private Compute Services app on Android phones. 
Private Compute Services is a secure link between the Private Compute Core and the cloud. This delivers service for so many features to make them function well. 
We will discuss this topic in more detail, so stay tuned for this article. You may also like our research on device keystring app on Android phones.
Table of Contents
What is the private compute services app on my phone?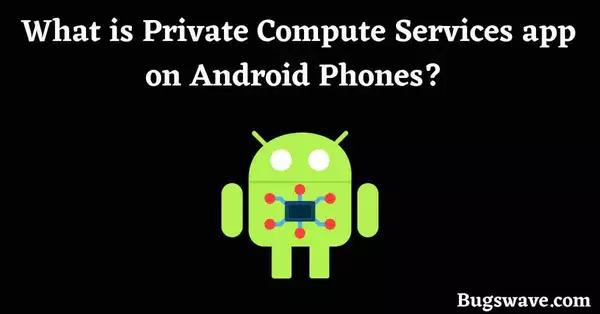 Private compute services contain the code that provides a privacy-preserving bridge between the Private Compute Core and the cloud.
So, what is the Private Compute Core? And what is the key feature of this? This is a new privacy feature introduced in Android 12. It stores and processes machine learning data and resides in a secure partition within the operating system. 
As no such information about this is disclosed on the internet, we can only say that this handles and holds the data for three AI-driven features: live translation, now playing, and intelligent reply. 
There is no direct connection to the internet for the features powered by Private Compute Core, so they need to be regularly updated with the latest information.
AI-driven features should remain up-to-date with the latest data. To address this issue, Private Compute Services came along.
This allows new AI models and other upgrades to sandboxed machine learning features to be sent through a secure and stable path. 
Private Compute Core is strictly isolated from the rest of the operating system and other apps. For example, all the suggestions in Smart Reply are hidden from the rest of the apps and the keyboard until you intentionally tap them.
Similarly, data stored and processed in the sandbox remains hidden from the rest of the apps.
As there is not much disclosed about this topic, this information is derived from the little data disclosed to the world by some developers.
Is private compute services app safe?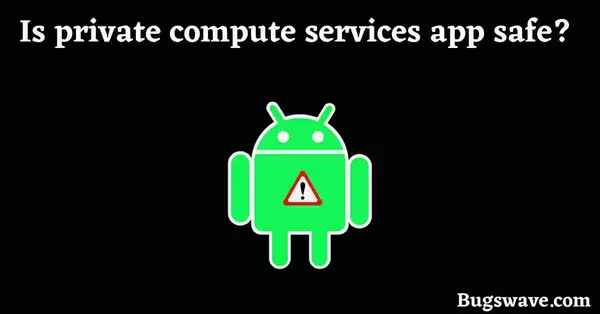 Yes, it is safe to run on your smartphone. It provides us with AI features for our smartphones, making our work more accessible and more efficient at the same time. 
So, if you were a little bit scared of this app after seeing it on your smartphone, from now on, there is nothing to be worried about. 
Do I need this private compute services app? 
After reading about its features, there must be some people who don't need this app on their smartphones. But in fact, there is nothing terrible about the impact of this app on smartphones, so it is okay to have this app, as it even helps you somewhere in your work. 
Video Guide:
Conclusion
Thanks for reading this article; that was all about this article. We hope you liked our efforts and learned something valuable from this article. This seems to be a helpful app, beyond those baseless myths that this app is malware, spyware, and many more. 
If you have questions about this topic, share your thoughts and suggestions in the comment section.
Related FAQS
Should I uninstall the private compute services app?
There is no need to uninstall the Private Compute Services app because it is a safe and helpful app.
What is private compute services app used for? 
Private Compute Services is a software application used for enhancing the privacy and security of data processing on Android devices.

Hello, Myself Rana, the founder of Bugswave.com, where I assist others with their technological problems and guide them through the process of resolving them.
Share with others