Looking for the best answer to what com.miui.securityadd on Android phones is? We are here to solve your query about this file.
As we all know, Xiaomi is a tech giant with many products in the technology industry. The main products of Xiaomi are its smartphones, and the rest of the products have excellent optimization with their smartphones, which makes a good ecosystem of its products.
This com.miui.securityadd is a package file of a system-level app called Xiaomi System Service Plugin on Xiaomi phones.
It is one of the safety features of Xiaomi phones, providing better security from privacy attacks and protecting your device from malware threats.
Let's talk about this app in more detail in this article and also learn how this app protects us from these security threats.
Similarly, you may also wonder what com.google.android.apps.tachyon on your phone is.
Table of Contents
What is com.miui.securityadd?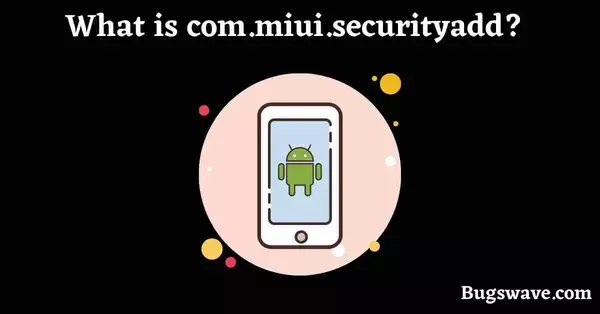 Com.miui.securityadd is a package file for an app called Xiaomi System Service Plugin. This app is a system-level app on all Xiaomi phones, and it is responsible for all the security patch updates on all Xiaomi phones.
Regular security patch updates are the reason for a well-secured smartphone. This Xiaomi System Plugin app manages all the security patch updates on a Xiaomi smartphone. It ensures that the user has the latest software version with all the bug fixes. 
It automatically detects new security patches, installs them on the smartphone, and improves the device's overall performance. 
A security patch is also essential to protect your device from cyberattacks or data leaks. Once a security patch is installed on your device, it decreases the chances of privacy breaches. So, installing every security patch update on your device is mandatory. 
Used com.miui.securityadd meaning
"Used com.miui.securityadd" means this file uses your device's resources, such as the battery, storage, RAM, etc.
Most people get afraid when seeing these types of files on their devices because they think it's some kind of malware. This is somewhere right because there are so many malicious files that seem legitimate but are not.
Is com.miui.securityadd safe?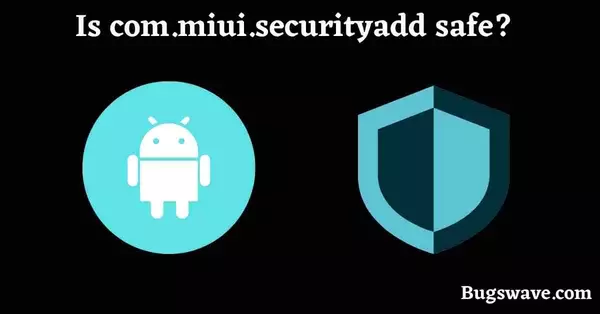 Yes, as per the information available on the internet, it is completely safe. This app was developed by Xiaomi, so it must be safe and secure because Xiaomi is a big tech company. 
Big tech companies often have their security departments that handle every security issue with their products. In conclusion, this app is safe and secure; you can let it run on your device without worry. 
Note: We are not saying this app or file is 100% safe and secure from our side; we are just telling you what the internet or media sources say. Every company is not 100% safe and secure; even big tech giants like Facebook have witnessed data breaches in the past.
Be attentive and conscious while giving access permissions to these or any other third-party app. 
Can I Uninstall com.miui.securityadd?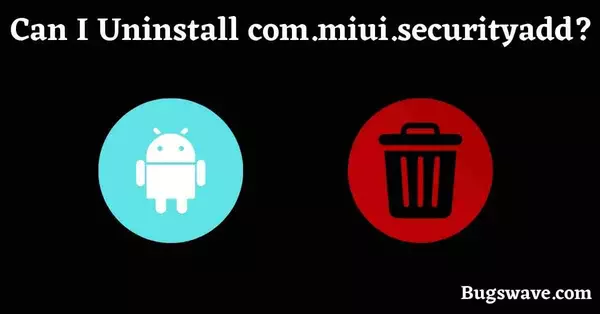 No, there's no way to delete this app or file from your device, as this is a system-level app, and system apps cannot be permanently deleted from the device.
There is a big reason behind this: deleting these apps could cause serious technical issues with your device.
Conclusion
Com.miui.securityadd also contributes to Xiaomi smartphones' overall stability and reliability. This app ensures optimal performance and a smooth user experience by utilizing device resources such as battery, storage, and RAM.
That was all about this article. We hope you learn something valuable from it. At last, we just want to say thank you for reading this article to the end.
If you have any other queries related to this app, feel free to comment on this post. We will answer you soon.
Related FAQs
Can I remove system apps from my Android phone?
Most system-level apps cannot be removed without rooting the device. Without proper knowledge, removing or disabling system-level apps can cause stability issues.
Can I turn off system-level apps that I don't use?
Some system-level apps can be disabled via the device settings, but proceed with caution and due diligence.

Hello, Myself Rana, the founder of Bugswave.com, where I assist others with their technological problems and guide them through the process of resolving them.
Share with others