Curious about the com.huawei.securitymgr package on your Android device? This blog provides an in-depth explanation of what it is and its function.
Then you will like your decision to land on our website because we will provide you with the best possible knowledge about this topic and make sure that every aspect of it is covered.
Huawei is one of the main smartphone manufacturers in China and some Western countries. As China is known for its extraordinary innovation, Huawei is also known for its innovative designs and features.
Apart from the good looks, a smartphone company must also provide some customization for users so that they can work more efficiently, as this app does.
This com.huawei.securitymgr package is for an app called PrivateSpace. This PrivateSpace app is a feature on Huawei phones that does incredible jobs for people working as corporate employees or businessmen. 
Let's talk about this in more detail, so stay tuned with us for further discussion of this topic. And you may also be interested in what is com.huawei.android.internal.app on my phone.
Table of Contents
What is com.huawei.securitymgr?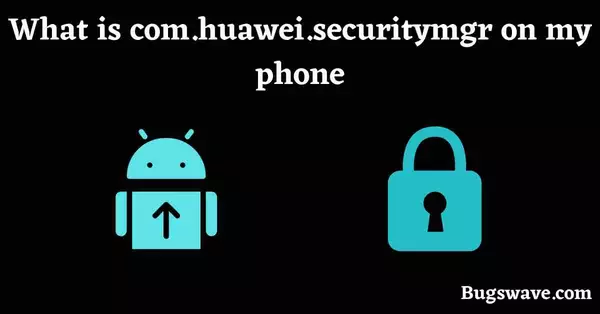 It's an app developed by Huawei Co., Ltd. for their users' convenience. This comes pre-installed on all Huawei smartphones.
As all smartphone companies have their own system apps to provide this kind of service, unfortunately, there are not many companies in the market with this kind of facility.
Now, this app provides users with a private system space for their private data. It could be documents, images, or videos. The most important thing to pay attention to in this function is that it comes with a fingerprint-locking feature so that only authorized persons can access the space.
One of the main benefits of this function is that users can completely separate their personal and business work. Moreover, it saves the user money indirectly, as there are so many people around the globe who have two mobile phones.
They use one for personal work and one for business work. So this function helps those people in so many ways.
Used com.huawei.securitymgr meaning
"Used com.huawei.securitymgr" simply means that your device is using this file somewhere. Don't be afraid of these types of file names; smartphone companies use these types of hidden names to create a unique identity for a function.
How to Enable and Access PrivateSpace?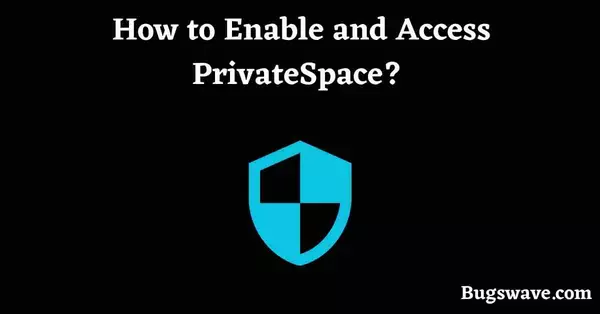 Enabling PrivateSpace is not a big deal, though. You just have to follow some basic steps, and you'll be able to enable it. Let's take a look at those steps.
Go to the settings on your smartphone.
Now head toward the Privacy section, and then click on PrivateSpace.
Then Enable it.
Read some simple instructions given on the screen to create PrivateSpace.
Just navigate to PrivateSpace on the home screen and then enter it using fingerprint authentication.
How to Delete PrivateSpace?
By the way, deleting this function is not a good move, but if you still want to delete it from your device, then you should be aware of some facts before moving ahead.
All the data inside the PrivateSpace will be deleted after it is removed. Those might be apps, images, documents, and all other data. That will not be restored again at any cost, so it's good to move data somewhere else before removing PrivateSpace.
Follow these simple steps to delete PrivateSpace.
Go to the settings of your device.
Now navigate to Privacy.
Select the Private Space option, and then tap on "delete."
How to Transfer Files to PrivateSpace?
Transferring files to PrivateSpace might get a little confusing for some people. So we are here to guide you in this situation. As usual, follow our guided steps to make it possible.
Go to the settings, then privacy, and then Privatespace.
Now from here, tap on the "MainSpace to PrivateSpace" option.
After that select your desired images, videos, or other files and tap "Move."
Doing this would successfully transfer all your selected files to your PrivateSpace.
How to Transfer PrivateSpace Data to a New Device?
Access your PrivateSpace on a new device and then follow the guided steps-
Select "Space Clone" and tap "This is a new device".
Now open this Space Clone option on your old phone and tap on "This is an old phone".
Further instructions for the QR code will be shown on your device.
Scan that QR code and select the data transfer option.
Is com.huawei.securitymgr safe?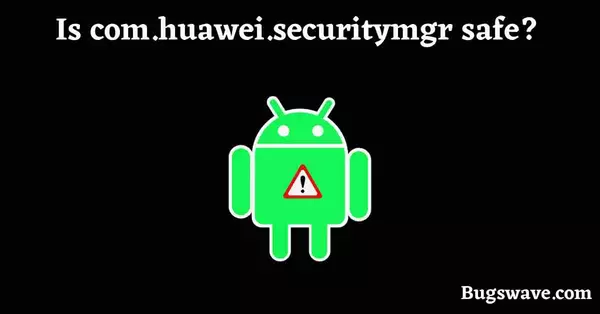 Absolutely yes; this is surely safe to use. This app is only available on Huawei phones, so Huawei users should not worry about this app anymore.
After all, Huawei is a big smartphone manufacturer company, so it is clear that any function they develop would be safe.
Should I disable com.huawei.securitymgr?
No, you should not try to disable this function in any case. However, this is a system app, and there is no way that you could ever delete this app from your device.
Usually, smartphone companies restrict users from deleting their system apps so that the normal functioning of a smartphone will not be disturbed. 
Conclusion
So that was all about this article, and we hope you liked our efforts in making it. We hope that you got your desired answer in this article and learned something from it.
At last, we just want to say, "Don't forget to leave a comment in the comment section to appreciate our work." Thank you.
How can I make PrivateSpace more secure?
The best way to ensure this is to lock your PrivateSpace with a strong password or fingerprint authentication.
How can users ensure that their personal data is secure on their smartphones?
Users can protect their personal data on their smartphones by using strong passwords, regularly updating their software and apps, and avoiding unsecured Wi-Fi networks.

Hello, Myself Rana, the founder of Bugswave.com, where I assist others with their technological problems and guide them through the process of resolving them.
Share with others