Is there any online Snapchat profile viewer tool? We have answered this question in this blog and also discussed methods to view Snapchat profiles without an account.
Snapchat has quickly grown to become one of the most popular social media platforms. It has a competitive edge over the most popular social media networks because it has funny, unique, and truly original content.
You've come to the right place if you're wondering how to view a Snapchat profile without an account.
Viewing Snapchat's profile without having an account is a simple task, just you need to apply some methods here and you'll be able to do it successfully. There is no master trick to do this but there are practical methods that are also safe and secure.
Table of Contents
How to view Snapchat profiles without adding them?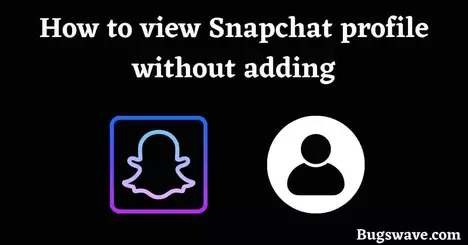 Follow our guided ways one at a time and this will definitely help you to solve your problem.
One thing that should be noted is that these all are legal ways and are not against the privacy policy of Snapchat. But doing this for a good purpose would be fine otherwise you could put yourself in danger.
1. Search on Other Social Media Platforms:
The first thing that you can do is to search for that user on other social media platforms.
While millions of people use Snapchat every day, it's not the only social media site out there. In fact, it's pretty common for people to use the same name across multiple social media accounts.
So, if you're ever unsure about who someone is on Snapchat, try looking them up on other sites like Google, Facebook, or Instagram. There's a good chance that you'll be able to find another account linked to the name you're looking for.
2. Create a Duplicate Account:
If you are doing this to stalk someone or something like that then, Creating a duplicate account on Snapchat would be a better option for you. It doesn't require any trick or something that confuses you.
It's simple and straight, just make an account with an unknown identity and send a follow request to the user, if he accepts then it's all done. You can now see his/her profile without knowing your actual identity. 
3. By searching their phone number on Snapchat
You may also use your phone's contact list to discover old friends on Snapchat. To do so, Simply follow the instructions below:
To begin, open Snapchat and tap the "friends" option in the bottom left corner.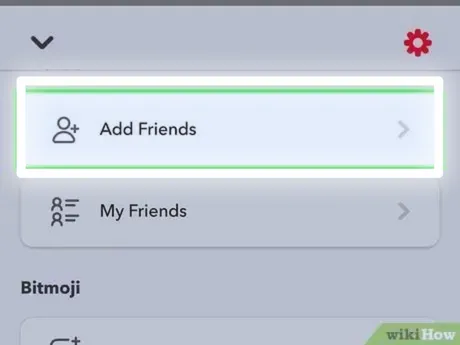 You will then be sent to a new screen displaying your existing Snapchat friend list.
Then, by clicking on the "Contacts" page, you can discover if their phone numbers are linked to their Snapchat account.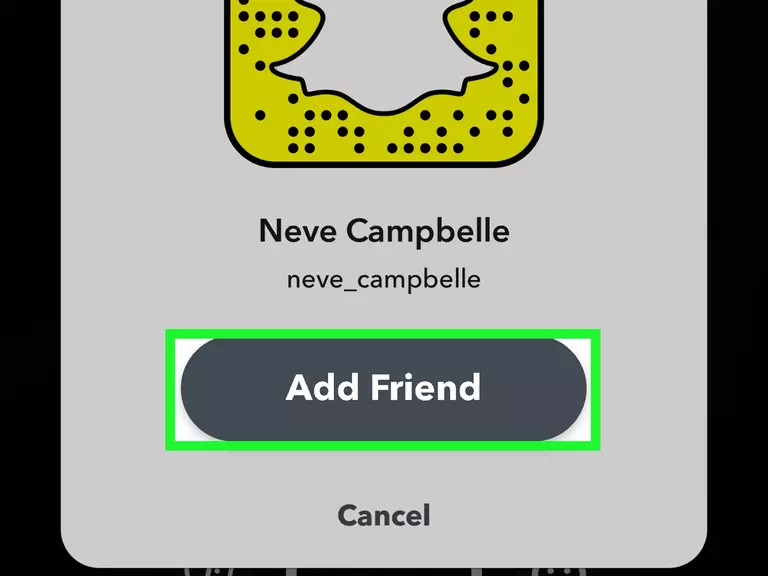 Now, by clicking the (+) or (+Add) button, you can add friends.
Is there any Snapchat Profile Viewer Online tool?
You may come across various tools when looking for a profile viewer, but not all of them are genuine.
You will be asked to do their survey or purchase their program. Because it is impossible to access a person's Snapchat profile without both of you accepting each other's requests to add each other. you should be aware that these tools are nothing more than frauds.
Video Guide: How To Watch Someone's Snapchat Profile Story
Wrapping Up
We hope you enjoyed our article on how to view a Snapchat profile without adding anyone.
Snapchat has surpassed Instagram as the most popular social media app in the world, and it is expected to remain so for a long time. Snapchat users can not only be entertained, but they can also meet new people. You can send a picture, a video, or a "snap" that lasts only a few seconds.
Plus, we also discuss fake online Snapchat profile viewer tools on the internet. So if you have any issues regarding this, just comment, and we will reply as soon as possible.
FAQs
Can you see who views your public profile on Snapchat?
No, no one will see if you view their Snapchat Profile. Snapchat does not provide such a feature, where you will be notified that someone has visited your profile picture.
Is there any Snapchat profile viewer online?
No, currently there isn't any such online tool yet, because you cannot access another person's Snapchat profile unless both of you accept each other's request to add each other.
How to view friends' profiles on Snapchat?
If you want to friend's profile on Snapchat simply click on the name of a friend whose profile you want to see. Their profile will show their display name, username, zodiac sign, Snap Score, and profile image.
Does Snapchat notify you when you look at astrology?
They are not informed if you browse someone's Snapchat profile, such as to check their Snapchat score, astrology, username, or any photographs and messages kept in your conversation with them.

Hello, Myself Rana, the founder of Bugswave.com, where I assist others with their technological problems and guide them through the process of resolving them.
Share with others