Today we'll show you how to record Netflix using OBS without a black screen.
Netflix is the best-known OTT platform in the world. It is one of the most popular OTT platforms in the world, and big movie producers admire the movies being released on it.
It has the most popular web shows that made it so popular that no one could match the content quality of Netflix at that time, but now a lot of big OTT platforms have come into the race and are impressing audiences with their unique content.
Other platforms are streaming newly released movies on their platforms, but Netflix is making its own content.
The most popular name among those is Amazon Prime. Apart from that, people are missing one feature, which is screen recording on Netflix.
These types of streaming companies do not allow you to record or screen record their content, so no one can watch it for free.
So the smart people came up with the new research which is a third-party application that allows screening record the content on these platforms. One of the most common applications is OBS that people often use to record their content.
Table of Contents
How To Record Netflix using OBS Without Black Screen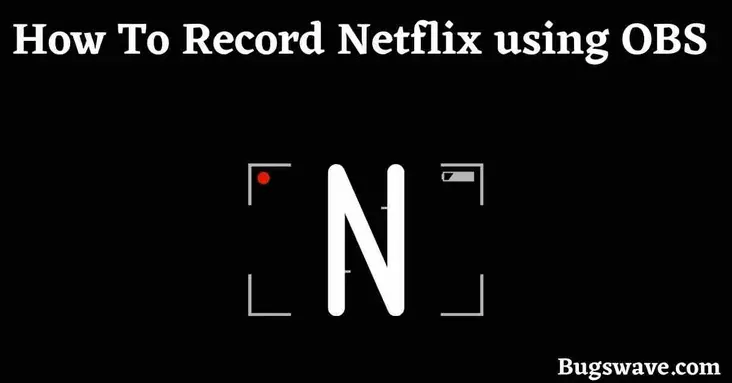 Some plans only allow running the application on mobile and some only allow the video quality to be limited to standard.
Now people who have a subscription that only allows streaming on mobile can be able to watch it on TV via screen sharing which is also a big loss for them, so that's why they restricted the screen sharing too.
The OBS software is mainly used by content creators for streaming and interacting with their fans or subscribers.
Can OBS studio record Netflix?
Yes, Can OBS studio can also record Netflix.
OBS means open broadcasting software that is used openly by anyone and anyone can set up and modify this according to their needs as you can see in the code.
OBS can be used to record videos and games as well. The software may seem confusing due to the abundance of settings and features.
Steps to record Netflix with OBS
Step 1:
First of all Download and install OBS Studio on your computer. To download OBS (Open Broadcaster Software) simply search OBS on Google and open the first site in the search research. OR simply Click Here to Download.
Here you can download OBS for any operating system like Windows, Mac OS, or Linux.
Step 2: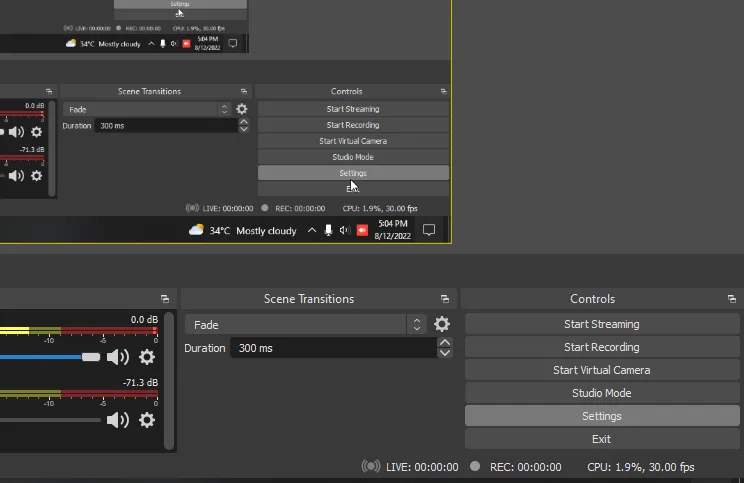 Now Open the OBS software and select Display capture from the box of sources on the left-hand bottom.
Step 3:
After that, Complete the configuration by clicking OK and OK. OBS setup is now complete, and your PC screen will be recorded.
Step 4:
Now open your Chrome browser and Disable the hardware acceleration from chrome settings.
Follow the below steps to stop hardware acceleration in your chrome browser
Turning off hardware acceleration:
Register with Google Chrome.
In the top right corner, click the three dots.
Choose Settings.
In the left side menu, select Advanced.
Press System.
Disable hardware acceleration.
Step 5:
Now open Netflix in your browser, and play any movie or series you want to record.
Video Guide: How To Screen Record A Netflix Video with OBS Studio
Last words
We hope you enjoy our article on how to record Netflix using OBS.
There are many reasons to record Netflix. Whether you want to make a tutorial video or just want to save a movie that you can watch later, you can record Netflix on your computer. And OBS is the best and free screen Recorder Tool that you can use to Record Netflix on your computer.
Please let us know if you have any questions about recording Netflix using OBS, Just comment in the comments section below and we will be happy to answer them. And please don't forget to share this article with your friends.
Frequently Asked Questions
Why OBS can't record on Netflix?
If your screen records their movies and web shows then everyone will be able to watch them for free there will be a need for only one subscription and they recorded it and the chain goes on.
So to prevent business they restrict screen recording as well as screen sharing.
How to get clips from Netflix for edits?
When it comes to getting clips from Netflix for edits, we recommend Screen Grabber Premium. It is an all-in-one screen recorder that can record a Netflix video at up to 60 frames per second.

Hello, Myself Rana, the founder of Bugswave.com, where I assist others with their technological problems and guide them through the process of resolving them.
Share with others