Are you feeling frustrated by searching for com.bbk launcher2 and not getting any proper answers on the internet?
Then you have landed on the right website, and we will give you all the possible knowledge about this in this article.
Vivo Smartphones are one of the major manufacturers of smartphones in the world, but in recent years, the growth has gotten lower every month. However, there could be so many reasons behind this, but most of the youth love Vivo smartphones for their better performance.
The majority of people became concerned after seeing this package file because they had not seen any apps named BBK on their handsets. Because people are unaware that this is related to the launcher, they believe it is malware or spyware.
Now one thing should be noted: here BBK indicates the BBK Electronics Corporation that owns Vivo, Oppo, Oneplus, and Realme. And oppo also has its own launcher with the package name com.oppo.launcher.
Now let's discuss this in more detail and let you know some important points related to this launcher.
Table of Contents
What is com.bbk.launcher2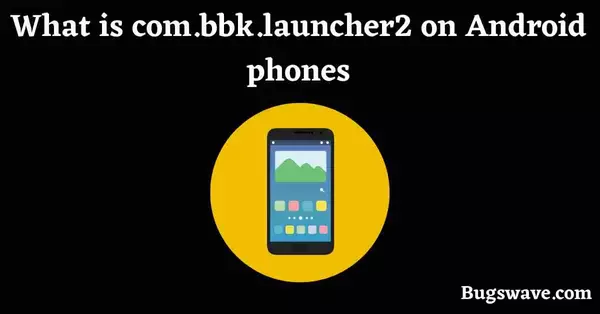 As we discussed above, com.bbk.launcher2 is a package of the Vivo system launcher, which is obviously exclusive to Vivo smartphones. Usually, Vivo comes with a customized version of Android on their smartphones.
No doubt, this launcher is great in so many ways that it totally changes the look of an Android smartphone.
It comes with so many gesture-based navigations, which work well to save time while scrolling. Vivo has worked on its launcher for years and made it smooth and appealing.
As this launcher is exclusive to Vivo phones, it doesn't come on other smartphones. Different smartphones have different launchers with their own touch, but that small touch definitely impacts the overall experience.
Similar to other launchers, this is also loaded with amazing features like screen recording, one-handed mode, game mode, app clone, smart motion, easy-share, theme store, and many more.
You can access and customize the launcher according to your preferences by going to Settings > Home Screen > Home Screen Style.
What does used.com.bbk.launcher2 mean?
This "used.com.bbk.launcher2" simply means that your device is using this file. People often get confused by this "used" file, but there is no need to worry about it.
As we have written articles about these types of package files based on our experience, we ensure that this is nothing but a depiction of the file in use.
What are the permissions granted to the Vivo system launcher?
Being a launcher on Vivo phones, it definitely has some important access. But there is nothing to be worried about because it's a system-level app and comes pre-installed by the company.
So here are some of the permissions granted to this app:
Read settings
Access to some sensors
Access to Wi-Fi
Permission to set wallpaper
and many more permissions like these, but these are the basic permissions of almost every app. So there is nothing to be worried about.
Is com.bbk.launcher2 safe?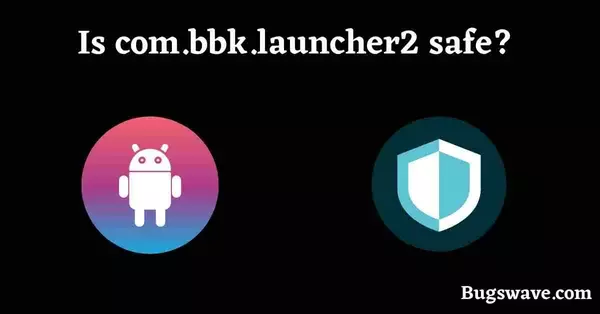 Safety is always a big concern when it comes to encountering an unknown app on our smartphones.
Any system-level app should be built with safety in mind and any app that provides safety and transparently communicates every move with the user is labeled as a safe app in our minds.
Those system-level apps by big tech giants always undergo security certifications from various security organizations. This also means that this launcher app also has proper certifications and is safe to use.
Certifications from state-level security organizations simply mean that this app is totally safe to install. One thing should be followed here: users have to stay updated with the latest versions of that app; only then is the app considered safe.
Can I disable or uninstall com.bbk.launcher2?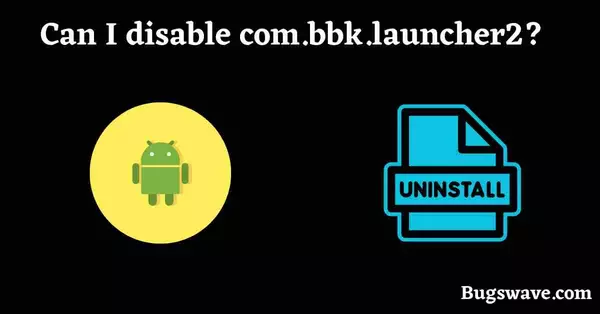 Being a system-level app, it has been set as the default launcher for smartphones. Usually, companies don't allow the user to delete the system-level app but only give the option to disable it.
They know that deleting it without having an alternate option could cause a serious breakdown of the operating system
But this doesn't mean that we can't apply new launchers to your smartphones. As we apply new third-party launchers, the default one gets temporarily disabled.
Verdict
So that was all about this article. We hope you liked it and learned a lot from it.
Basically, this is the package for the Vivo system launcher. The Vivo system launcher is an official launcher for some models of Vivo smartphones. It is also clear from this fact that this package file is always seen on Vivo's phone.
On wrapping up this article, we just want to say that don't delete the pre-installed system apps without proper knowledge about the app. Because it could be an important system-level app and could cause serious technical issues immediately after removal.
At last, we just want to say thanks for staying with us till the end of the article. We hope that you got your answer from this article. Don't forget to leave a beautiful comment in the comment section. Thank you!
Related FAQs
Can I download com.bbk.launcher2 on my non-Vivo smartphone?
No, com.bbk.launcher2 is exclusive to Vivo smartphones and cannot be downloaded or installed on non-Vivo devices.
What are some third-party launchers for vivo phones?
There are many great third-party launchers available for Android devices, like Nova Launcher, Action Launcher, Aio Launcher, etc.

Hello, Myself Rana, the founder of Bugswave.com, where I assist others with their technological problems and guide them through the process of resolving them.
Share with others